Hot Box in Birmingham
Here at N D Brown we have over 25 years in the industry, specialising in the supply of hot box and other vehicles for Birmingham and the entire UK. If you're looking to hire a hot box in Birmingham, you've come to the right place! We currently have over 450 vehicles ready to be distributed across the entire UK, no matter where you're based; having our depots placed strategically across the country allows us to supply nationally rather than restricting us to one area.
The Leading Choice for a Hot Box in Birmingham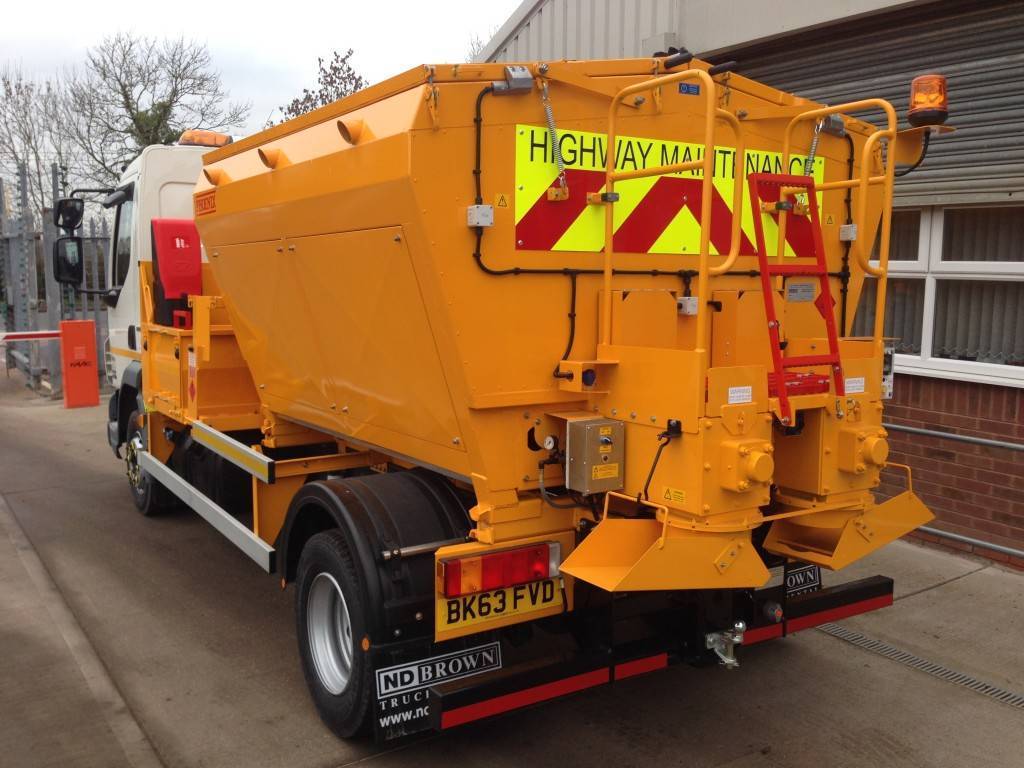 We at N D Brown are an excellent choice for Highway Maintenance, no matter what kind of road repair that may be – pot hole filling, pavement patching and anything else. We're well known for the outstanding services we provide, with hot box vehicles being consistently well maintained and our our knowledgeable staff able to advise any customers who need a little help. We also stock a range of sizes with varying capacity; this means that your job is never too small or too large; with vehicles of 7.5 tonne to 26 tonne and many options in between, you're sure to be covered!
Each hot box is fully equipped with an insulated container and thermostat control, so the temperature is correct at all times. The vehicles are kept at the highest of standards at all times, with check being completed regularly to ensure that they are in full working order for you. If you're looking for a hot box in Birmingham, we're the most dependable company for the job.
How to Hire a Hot Box from N D Brown:
Are you looking to hire a hot box in Birmingham? if so, don't hesitate to contact our staff here at N D Brown, we can cater to all of your needs and even advise you if you have any questions. We have the most durable, well maintained road repair vehicles around, so you're sure to be happy with our services.