Explore our Hot Box Hire Fleet
29/12/15
Here at ND Brown, we specialise in providing a wide array of hot box hire vehicles for you to choose from! We understand that each project and business is different and so we offer a range of different sizes and specifications to choose from – we are constantly having new arrivals so contact us if you have something specific in mind.
Our Hot Box Hire Fleet:
Here's six of our most popular hot box hire vehicles to give you a better idea of what we have on offer.
7.5 tonne hot box – the smallest of our hot box options, this 7.5 tonne vehicle has a payload of 3 tonnes and is available with an added chamber split 60/40 and hydraulic auger discharge aids with asphalt handling to give effective handling.
12 tonne hot box – this has fully insulated containers and a thermostatically controlled gas system. Its twin chambers are 60/40 split and have a capacity of 4 cubic metres.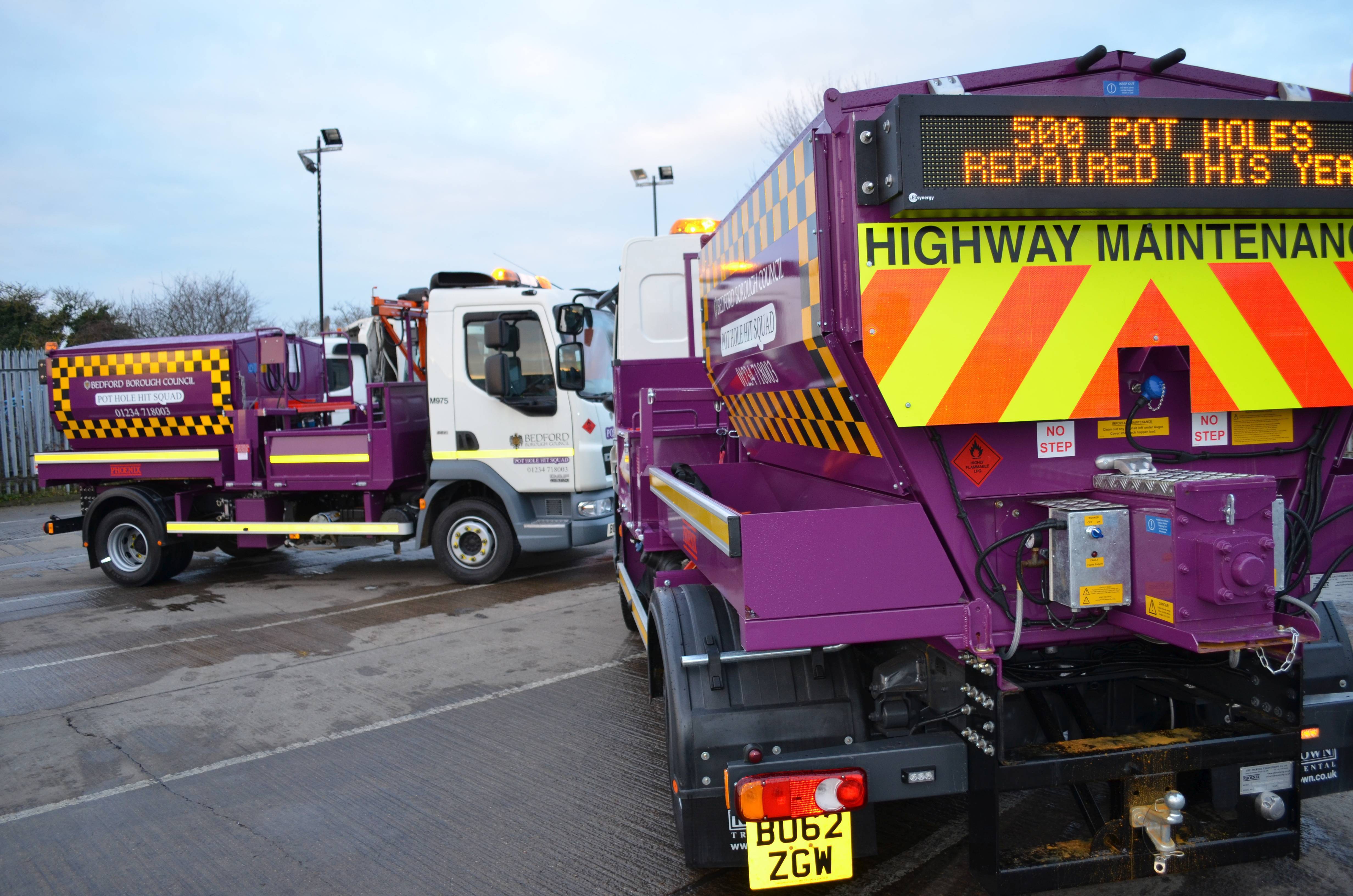 18 tonne hot box – it has a capacity of 5 cu metres and fully insulated hot box containers. This hot box has a thermostatically controlled gas system and comes equipped with towing equipment.
18 tonne hot box with side tipper body – this hot box comes with a tipper body between cab and hot box discharging to NS. It has a capacity of 5 cu with split 60/40 twin chambers.
18 tonne with roadmender – comes with an econ twin chamber, hot box propane gas heating system and electronic gas ignition system. It also has a digital temperature control and hydraulically driven discharge augers for ease of use.
26 tonne hot box – Our largest hot box has a payload of approximately 15 tonnes, fully insulated containers and thermostatically controlled gas system.
Contact us for Hot Box Hire:
If you would like to learn more about our hot box hire fleet then please get in touch with a member of our team!
About ND Brown
ND Brown Ltd is a specialist independent truck rental and sales company of over 40 years' standing. Owned and operated by the same dedicated management team since its inception, ND Brown's efforts are focused on supplying the utility, civil engineering, municipal and highway maintenance industries with high-quality modern HGV vehicles for both short and long-term self-drive hire.
From our sales division, we also sell a wide, but specialised range of new and used commercial vehicles.
Please call us on 01902 791991 or email us on enquiries@ndbrown.co.uk