Get Winter Ready Roads with our Hot Box Hire
8/9/15
The days are getting shorter and winter is definitely on its way – so now is the right time to ensure that your roads are fully prepared for the cold winter months. Pot holes are caused by the expansion and contraction of water that's entered into the ground and under the pavement, and this is then combined with heavy traffic passing over this area. This means that areas where cracks or holes are already present are more vulnerable than other areas, because the water finds its way easier into these chasms. Water sits in these cracks in and then freezes, causing it to expand and break the area of road or path.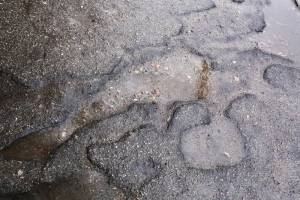 The Hot Box Hire Fleet
It's therefore important that any problems with the roads are remedied before the winter hits to try and prevent further damage occurring. Here at ND Brown we specialise in providing a diverse fleet of hot box hire vehicles which are available throughout the country – all maintained to the highest level. The Hot Box hire vehicles are thermostatically controlled vehicles, which keep the road surfacing material at the precise temperature required to lay it easily. Our fleet of hot box hire vehicles range from 7.5 tonne through to 26 tonne with features such as side tipping body and roadmender units.
Get in touch with our hot box hire team:
Our team are experts in the Hot Box industry and so we can help you to find a hot box hire package which is suited to your requirements and the scale of the project. We work with both large and small companies and have hire options which range from short term, to open ended contracts.
So don't delay! Get your roads ready for the winter months with our exceptional hot box hire. Get in touch for more information.
About ND Brown
ND Brown Ltd is a specialist independent truck rental and sales company of over 40 years' standing. Owned and operated by the same dedicated management team since its inception, ND Brown's efforts are focused on supplying the utility, civil engineering, municipal and highway maintenance industries with high-quality modern HGV vehicles for both short and long-term self-drive hire.
From our sales division, we also sell a wide, but specialised range of new and used commercial vehicles.
Please call us on 01902 791991 or email us on enquiries@ndbrown.co.uk