HGV Hire
HGV Hire from N D Brown
N D Brown hire out a number of HGV's for both short and long term periods, with a range of sizes and features available in each type. For over 30 years, we at N D Brown have been supplying HGVs to the utility, civil engineering, municipal and highway maintenance sectors, offering a number of vehicles to cover every purpose. We cover the entire UK having depots situated conveniently to ensure that we can always supply the required HGV to customers no matter the location. The following is a list of HGVs we have available nationwide: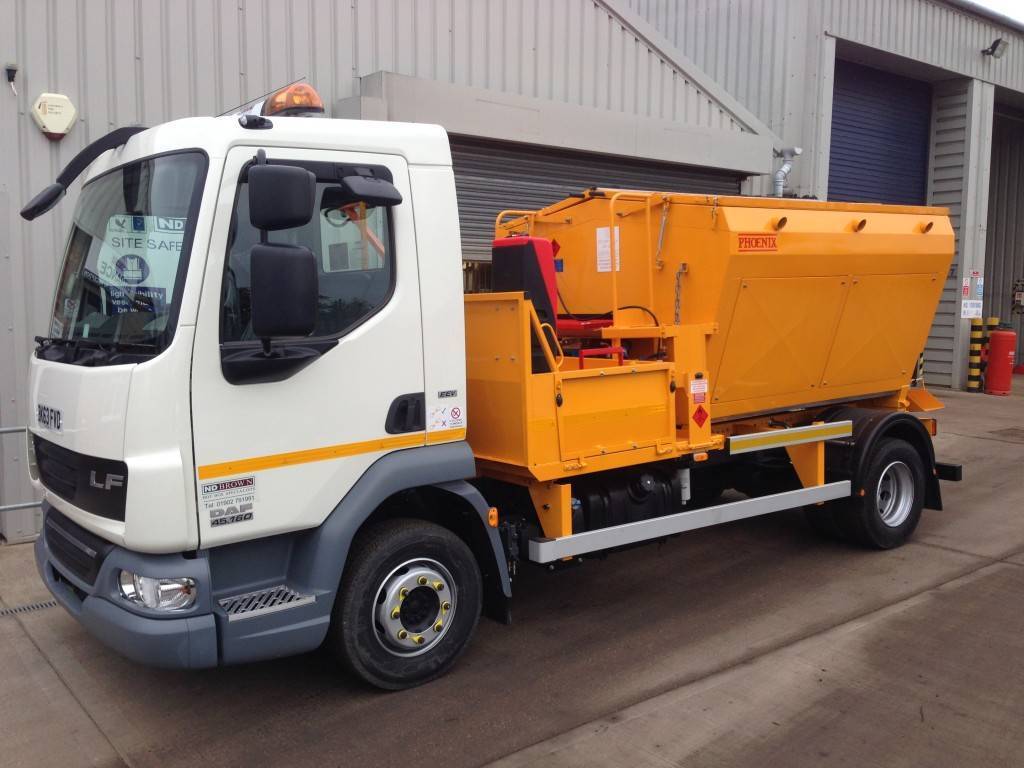 Hot Box HGV Hire
Asphalt hot boxes are available to hire in a number of size capacities, acting as a HGV for maintaining the temperature of asphalt. With our insulated HGV hire you can complete your road repair without the worry of losing the desired temperature of your chosen material. Our hot box HGV sizes are: 7.5 tonne, 12 tonne, 18 tonne, 18 tonne with side tipper, 18 tonne Roadmender and 26 tonne.
Tipper HGV Hire
HGV hire tippers come equipped with the necessary towing equipment, and we offer a range of sizes and types from side tipping to rear tipping, allowing you to choose the HGV hire that will be more suitable for the job ahead. The HGV tipper sizes we have available are 3.5 tonne, 7.5 tonne, 18 tonne, 18 tonne with cover, 26 tonne and 32 tonne.
Tipper Grab HGV Hire
Our tipper grabs have the added benefit of a grabber, and should be chosen when the HGV hire job requires a grabber for lifting the heavy goods in or out of the tipper. We have these available for HGV hire in 7.5 tonne, 25 tonne and 32 tonne, so no job is too small or large!
Cage Tipper HGV Hire
We also offer a 7.5 tonne cage tipper HGV with sliding access doors and steps, an end tipper and full height rear bam doors.
Contact us for HGV Hire
If you're looking for HGV hire in the UK, we have a fleet of over 450 HGVs for you to choose from. Don't hesitate to get in touch to discuss short or long term HGV hire.