Hire vs. Buy – The Tough Call for Tippers and Grabs
19/3/14
If you're in the business of needing a tipper grab or hot box vehicle of some kind, you're likely to be facing the decision of whether to hire as you need it or to buy outright. It can be a costly call to make wrong, but we're here to apply our years of expertise and make sure you make the right decision when it comes to hiring or buying a tipper grab, hot box or similar vehicle. Keep up and we'll be sure to steer you right!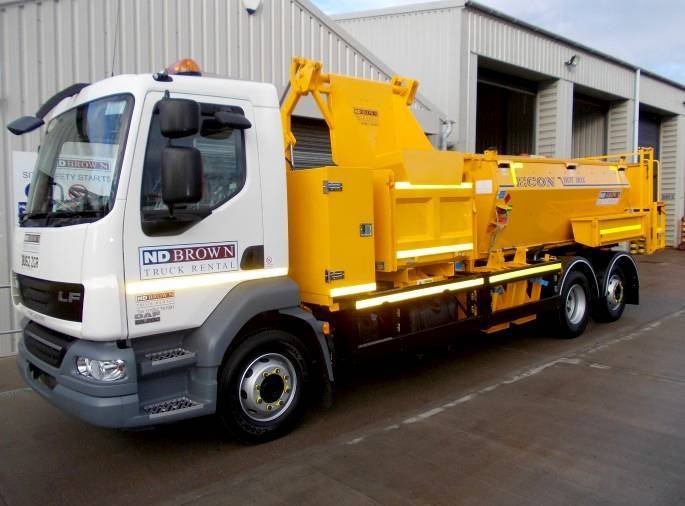 Hiring a Tipper Grab or Hot Box:
So, what are the advantages of hiring a tipper grab or hot box over buying one? I'm glad you asked!
No Major Capital Costs – By hiring, there's no large lump sum for the initial cost of the vehicle, just the periodical cost of hire.
No Maintenance Fees – If you buy and something goes wrong, you're stuck with a vehicle that just doesn't work – leaving you to stomach the full extent of the bill. If you hire, the vehicle will be maintained and repaired by the company.
Reliable Maintenance – Hand-in-hand with the previous point is that a hired vehicle will have been regularly inspected after every use. Respectable accredited services (like our good selves) will have every vehicle working at full spec before ever reaching a customer's hands.
Choice and Diversity – Do you need a hotbox one month and a grab the next? This is another advantage of hiring – you can get the exact vehicle you need as-and-when you need it. This can even extend to some of our 4×4 services too!
Convinced yet? We certainly hope so! If you want to find your own tipper grabs or hot boxes to hire, you can carry on exploring the rest of our website. Our dedicated team of staff are always happy to help with any questions or queries you might have, so there's no reason not to get in touch!
About ND Brown
ND Brown Ltd is a specialist independent truck rental and sales company of over 40 years' standing. Owned and operated by the same dedicated management team since its inception, ND Brown's efforts are focused on supplying the utility, civil engineering, municipal and highway maintenance industries with high-quality modern HGV vehicles for both short and long-term self-drive hire.
From our sales division, we also sell a wide, but specialised range of new and used commercial vehicles.
Please call us on 01902 791991 or email us on enquiries@ndbrown.co.uk