Insulated Tipper Hire Birmingham
If you're in need of insulated tipper hire in Birmingham, we at N D Brown could be just what you're looking for. We have over 25 years of experience in proving vehicles for highway maintenance, so our staff know exactly what they're talking about. We can provide you with high quality insulated tipper hire in Birmingham for excellent prices, with the guarantee off fantastic conditions. Get in touch to find out about insulated tipper hire in Birmingham – we'll be glad to help!
Insulated Tipper Hire In Birmingham: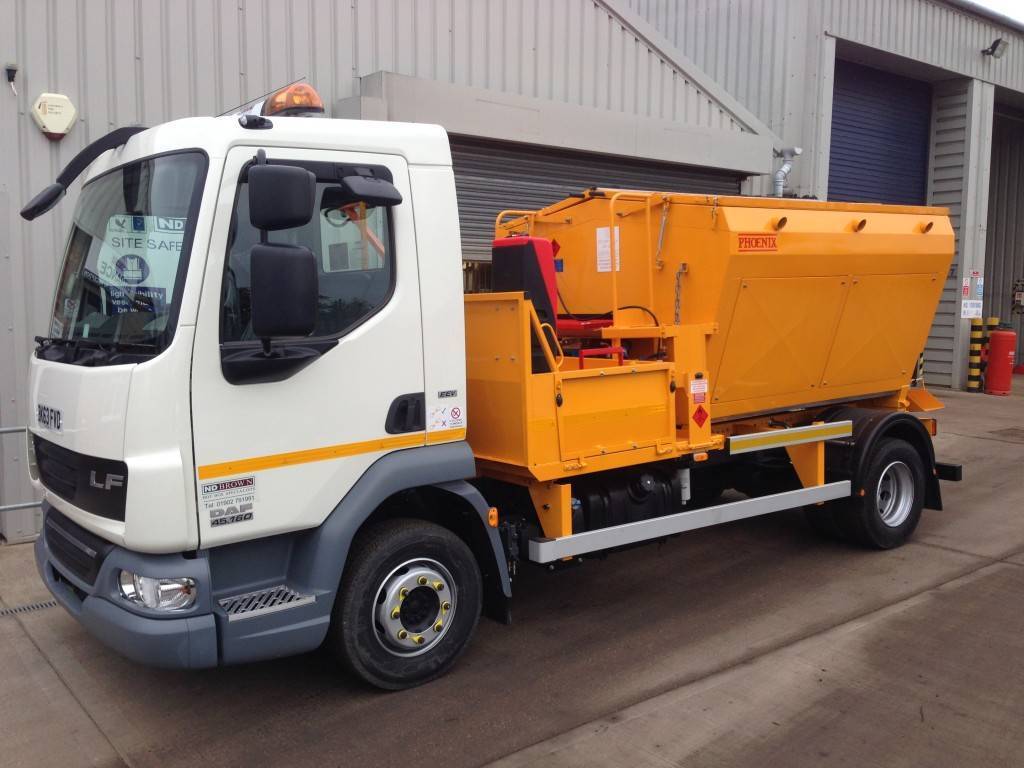 Our experienced staff are brilliant at keeping our fleet of 450 vehicles in immaculate condition, performing checks to ensure that everything is in working order when you purchase insulated tipper hire from us in Birmingham. We have a wide array of sizes in our insulated tipper hire vehicles, from a 3.5 tonne to 32 tonne capacity vehicle, so no job is too small or large!
In addition to tipper hire, we also offer tipper grab hire and hot box hire. You can hire insulated vehicles with thermometer control, to ensure that your material is kept at the optimum levels of temperature at all times. Tipper hire is excellent for all road repair purposes, so whether you're working on pot holes, pavement patching or any other highway maintenance – our insulated tipper hire is the ideal solution for you.
Contact Us For Insulated Tipper Hire In Birmingham:
For the best services in insulated tipper hire in Birmingham, contact us at N D Brown for advice and a quote. Don't hesitate to give us a call if you have any questions or want some general advice on our service, we're always more than happy to help!