Tipper Hire Across the Entirety of the United Kingdom
14/8/18
At ND Brown, we're able to service the entirety of the United Kingdom through our number of depots.
We have depots in Wolverhampton – which is our headquarters – Devon, Kent, Plean and Belfast.
These depots allow us to regularly work with customers in Scotland, Northern Ireland, and across England and Wales – including major cities like London, Birmingham and Manchester.
Available in three and a half tonne, seven and a half tonne, 18 tonne, 26 tonne and 32 tonne variants, we are sure we can provide the right options for tipper hire to meet your needs.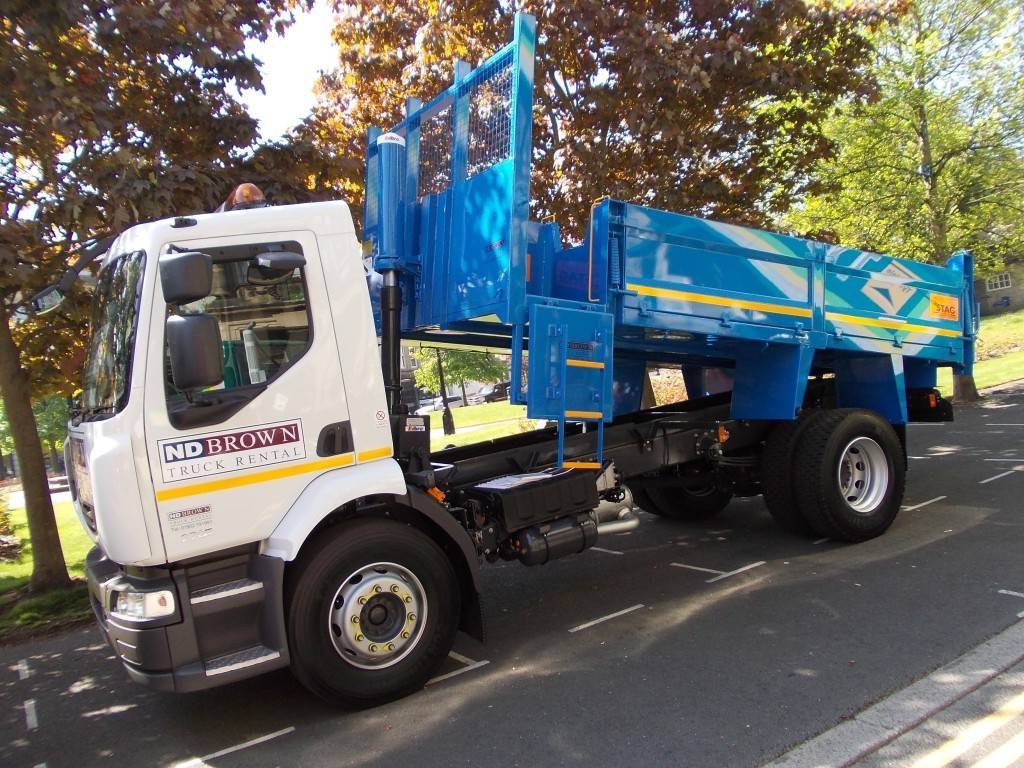 Multiple Options, Not Just in Regards to Size for Tipper Hire
In regards to the options available with our tipper hire, we have a large range of choices that can make the tipper you're choosing more bespoke to the needs at hand.
We can add rear or side tipping bodies to the tipper, allowing you to tailor your hire exactly to the job. If you're after a tipper with a larger capacity, we have the option of a 32 tonne model with a fixed sided heavy duty tipping body, and a choice of three different cranes. We have a number of sizes available too.
We're proud to be able to offer versatility in not only the product, but the hire options too. With both short and long term options available, we can provide services whether you're in need of our specialist vehicles for a week, or much longer – with open ended contracts also available.
Contact us for Tipper Hire
We've aided a number of projects across the United Kingdom with our tipper hire, and we have a diverse portfolio of previous projects. If you'd like to learn more about our tipper hire, how it could benefit your project, or what options are available to you – please do not hesitate to contact our expert team for advice, queries or quotes.
About ND Brown
ND Brown Ltd is a specialist independent truck rental and sales company of over 40 years' standing. Owned and operated by the same dedicated management team since its inception, ND Brown's efforts are focused on supplying the utility, civil engineering, municipal and highway maintenance industries with high-quality modern HGV vehicles for both short and long-term self-drive hire.
From our sales division, we also sell a wide, but specialised range of new and used commercial vehicles.
Please call us on 01902 791991 or email us on enquiries@ndbrown.co.uk