Tipper Hire Across the UK
15/8/16
Tipper hire is available across Great Britain and Northern Ireland from commercial vehicle specialists ND Brown. If you need a tipper vehicle in John O'Groats at the furthest reaches of Scotland, right the way down the country to Lands End in Cornwall, give us a call. We have a fleet of general hire vehicles that is 450 strong and our tipper hire is available 365 days.
Our Range of Tipper Hire Vehicles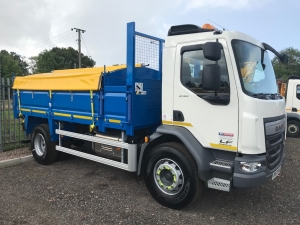 There is a tipper hire vehicle of every capacity and dimension at your disposal:
Choose ND Brown for Tipper Hire Across the UK
We have depots located in Wolverhampton, Devon, Scotland, Northern Ireland and Kent. Wherever you are in the United Kingdom we can provide tipper hire. Our vehicles are meticulously serviced and checked to ensure you get the best quality tipper vehicle. We offer a delivery and collection service to save you time and help keep your project on schedule. ND Brown understands that for your project time is money. We provide quality and competitive short or long term tipper hire service to help your project stay on track.
The company has thirty years of standing and still has the same management team bringing a wealth of experience. Want to know more about our tipper hire? We will be happy to advise, please get in touch.