We Have Been Recertified!
23/3/22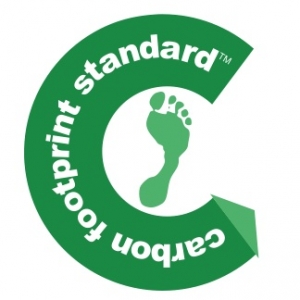 ND Brown are proud to announce that we have once again been officially recertified as carbon neutral by Carbon Neutral. Through our efforts, we have been able to offset an incredible 650 tonnes of CO2e. 
What Does Carbon Neutral Mean?
Carbon neutral certification means that our charitable efforts – in particular those charitable efforts aimed at services which minimise carbon use – have outperformed the carbon that our business puts into the environment. This means that the carbon we put into the environment has been offset by the amount that our efforts have saved. 
How Has ND Brown Achieved Carbon Neutral Status? 
Like other companies who have achieved Carbon Neutral status, ND Brown has achieved it through helping to fund projects which are designed to create completely renewable energy and increase the level of energy efficiency. 
For ND Brown specifically, these projects are the Kenya Reforestation Project, neutralising landfill gas in Turkey, the Veer Small Hydro Power Project, and and the Portel-Para REDD Verified Carbon Standard Project. 
Scroll below for more information about two of our supported projects.
Reforestation Project Kenya
Reforestation Project Kenya aims to reforest the Kikuyu escarpment forest, one of the key gateways to the Great Rift Valley. Before the degradation of the area, this forest was home to one of the most lush and varied ecosystems on the face of the Earth. It is the source of water  and thus the supplier of many local communities' livelihoods – a dependency which has only increased as the effects of climate change make themselves more known. 
To fight this deforestation, the Reforestation Project Kenya has planted over 180,000 trees in the Great Rift Valley. This reforestation has had the following benefits on the area: 
Reforestation reduces poverty by employing and empowering local people

Watcher catchment areas provide water to the local people, and ensure that local people don't have to go far for their water

Planted fruit trees provide a significant source of nutritional benefit. 

Local pastoral communities will have space for their animals to pasture 

New wildlife habitats will be created, ideal for birds, butterflies and other wildlife

Thanks to the rejuvenation of the local area, the level of bees in the local area will increase 

Soil erosion will cease, thanks to the presence of trees
Portel-Para REDD Verified Carbon Standard Project.
The Amazon rainforest has long been known as the lungs of the world as it draws in an incredible amount of carbon dioxide and expels breathable oxygen. Deforestation on a massive scale has diminished the ability of the Amazon to provide life with the oxygen it needs, thus posing a long-term existential risk. 
Portel-Para REDD Verified Carbon Standard Project aims to mitigate the level of carbon dioxide being dumped into the atmosphere by creating a private conservation reserve and undertaking rigorous monitoring in the Portel micro region. This area holds a significant amount of biodiversity in terms of both fauna and flora. 
This project is expected to avoid over 22,000,000 tonnes of carbon dioxide greenhouse gas emissions over the next 40 years.  
Carbon Neutrality at ND Brown
ND Brown is very proud to support these two very important projects and more than happy to do our part to help support the environment. And we will continue to do our part to support the environment – just as we will continue to offer our clients first-class van hire and skip hire. 
For over 40 years, ND Brown has been the leading supplier of HGV hire and tipper hire vehicles. Our fleet has over 170 vehicles, including a range of tarmac hotboxes and 4×4 pickup trucks, and we are happy to supply our clients throughout the United Kingdom. 
Contact ND Brown today for first-class hire services.
About ND Brown
ND Brown Ltd is a specialist independent truck rental and sales company of over 40 years' standing. Owned and operated by the same dedicated management team since its inception, ND Brown's efforts are focused on supplying the utility, civil engineering, municipal and highway maintenance industries with high-quality modern HGV vehicles for both short and long-term self-drive hire.
From our sales division, we also sell a wide, but specialised range of new and used commercial vehicles.
Please call us on 01902 791991 or email us on enquiries@ndbrown.co.uk