Why Winter Calls for Hot Box Hire…
25/11/14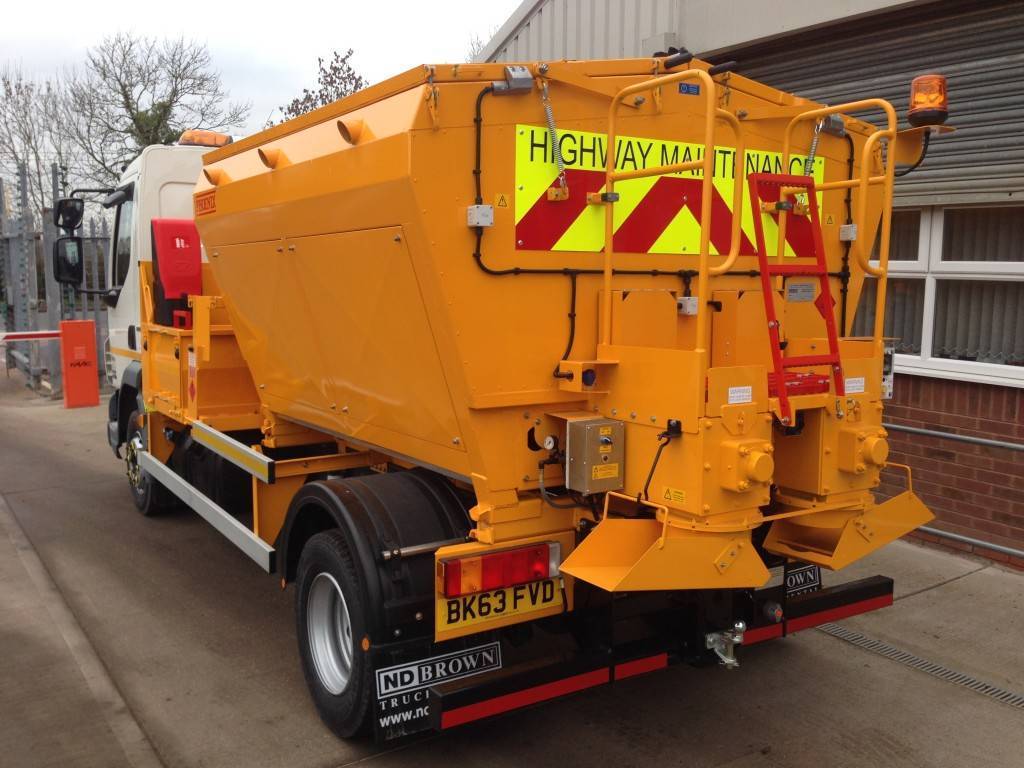 As the temperatures drop and we start to hear ever-increasing reports that the coldest winter yet is on its way, it's important to be aware of the negative effects the freezing temperatures can have on roads, and how this may call for hot box hire. The freeze/thaw process is responsible for creating and exasperating existing road defects. Once a crack is created if it's subjected to further cold weather it can very quickly develop into a pothole, producing an uneven and treacherous road surface that can be extremely dangerous for road users.  Driving conditions are also made worse by the regular hazards that are part and parcel of winter driving conditions. Therefore, at this time of year, it's incredibly important to remedy flaws in the road before this occurs. A hot box vehicle is specifically designed to carry and distribute hot asphalt to roads and areas such as this and offers an easy way to repair broken areas of asphalt
Our Range of Hot Box Hire
Our fleet of hot box hire vehicles come in a range of sizes and for a variety of contract lengths. So whether you're a private business that wants to maintain and repair a small area or a local authority who is looking for a longer-term hot box hire contract to cover the entire winter period, N D Brown can provide you with a cost-effective and efficient option.  Over our thirty years in business, we've developed a reputation for the high levels of service, and highly maintained vehicle hire that we provide regardless of the scale or size of the project. Our three depots are perfectly positioned to service the entire of the UK, making it easy for us to reach you wherever you may be located in the country.
For more information regarding hot box hire:
For more information on our hot box hire options, follow this link to find out more. If you have any questions then don't hesitate to get in touch. We have a highly trained team who are experts in advising on which hot box is the best option for you and your business.
About ND Brown
ND Brown Ltd is a specialist independent truck rental and sales company of over 40 years' standing. Owned and operated by the same dedicated management team since its inception, ND Brown's efforts are focused on supplying the utility, civil engineering, municipal and highway maintenance industries with high-quality modern HGV vehicles for both short and long-term self-drive hire.
From our sales division, we also sell a wide, but specialised range of new and used commercial vehicles.
Please call us on 01902 791991 or email us on enquiries@ndbrown.co.uk