12 Tonne GVW Asphalt Hot Box.
7/6/12
We are thrilled to announce another vehicle addition to our fleet profile. The 12 tonne DAF LF45 hot box boasts a 3 cubic meter twin chamber asphalt thermal container/hotbox body. This combination permits a payload of around 6 tonnes when combined with all the usual safety features which include:
Non tip discharge
Interlocks
Gas bottle lifting equipment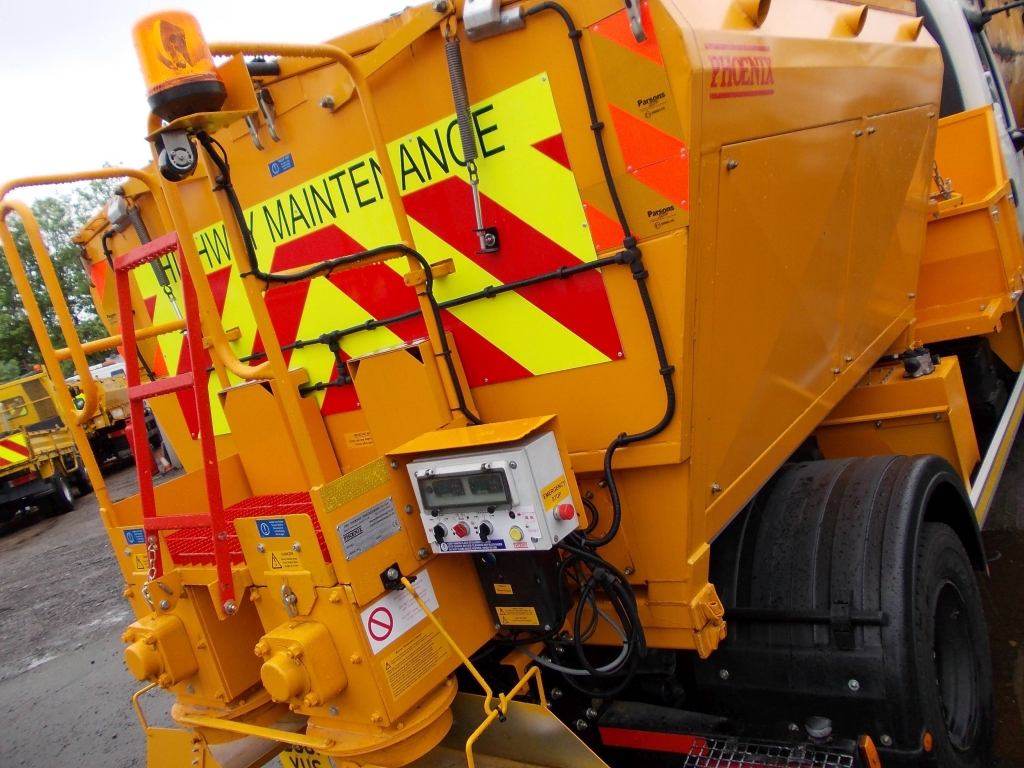 Hot Box Hire From ND Brown
This 12 tonne hot box joins our line up of hot boxes for hire which include 7.5 tonne hot boxes, 18 tonne hot boxes, 26 tonne hot boxes, towable hot boxes and static hot boxes. It also joins our Econ Roadmender hot boxes which are available in either 18 tonne or 26 tonne variations.
For more information on hot box hire nationwide, please contact us. All of our hot box vehicles are available for long, medium or short term hire and our team would be happy to help.
About ND Brown
ND Brown Ltd is a specialist independent truck rental and sales company of over 40 years' standing. Owned and operated by the same dedicated management team since its inception, ND Brown's efforts are focused on supplying the utility, civil engineering, municipal and highway maintenance industries with high-quality modern HGV vehicles for both short and long-term self-drive hire.
From our sales division, we also sell a wide, but specialised range of new and used commercial vehicles.
Please call us on 01902 791991 or email us on enquiries@ndbrown.co.uk