ND Brown at Tip-Ex 2012
29/5/12
We were delighted to showcase 2 new vehicles at the Tip-Ex 2012. On 25th May 2012, we had the pleasure of displaying both vehicles at the Edbro Outdoor Arena in the beautiful summer sunshine.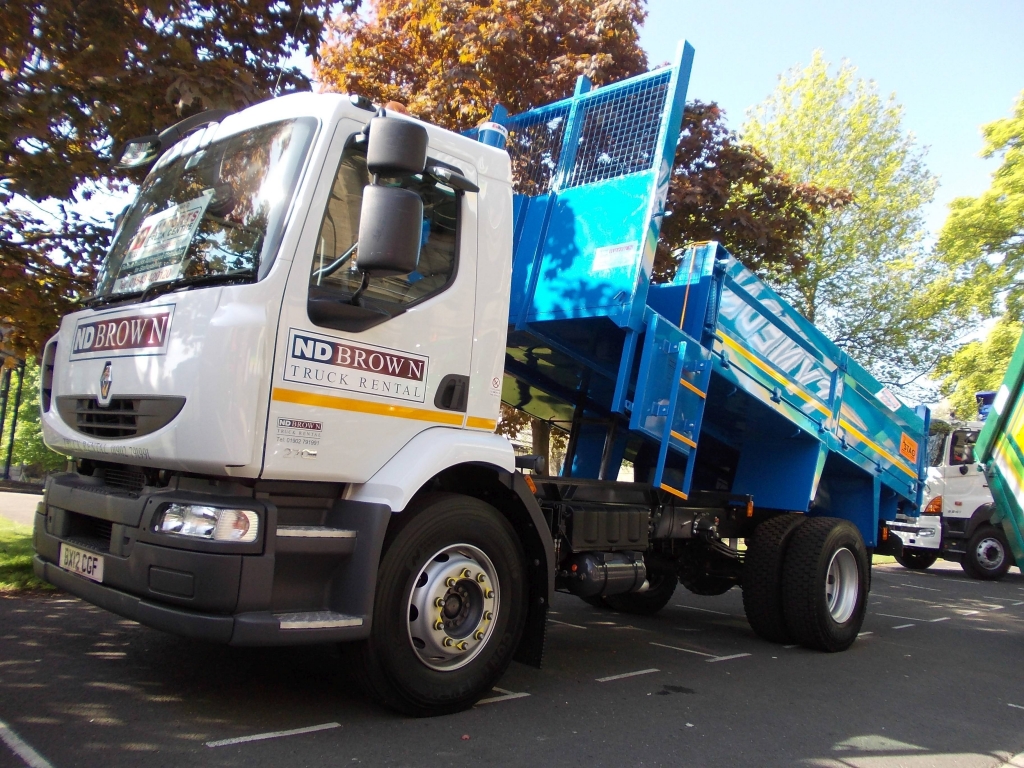 Both of the vehicles exhibited at Tip-Ex 2012 were new additions to the ND Brown Ltd Fleet Profile. These were the DAF 32 Tonne tipper grab and a Renault 18 tonne insulated tipper, both of which have Edbro Tipping Gears.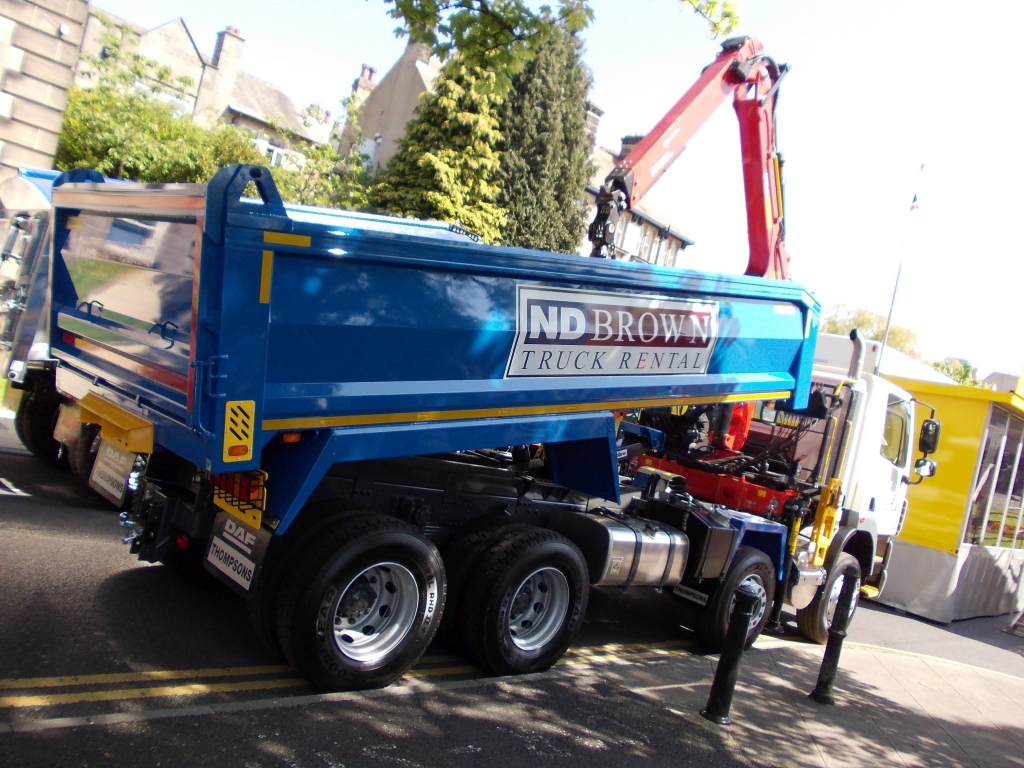 About Tip-Ex 2012
Tip-Ex is the UK's only exhibition for the tipper and bulk transport sector. An annual trade show hosted at the Harrogate Convention Centre, it is an opportunity for major truck manufacturers, bodybuilders, tanker suppliers, and more to exhibit the very best of tippers, tankers and bulk haulage.
It was a great privilege to be involved in the show this year. And we look forward to being a part of future exhibitions should we be presented with the opportunity.
Tipper Hire From ND Brown
At ND Brown, we offer high quality tipper hire across the UK including 3.5 tonne, 7.5 tonne, cage tippers, tippers with tail lift, 12 tonne, 18 tonne, 26 tonne insulated tippers and 32 tonne tipper vehicles. To find out more or get a quote for long or short term tipper hire, please contact us.
About ND Brown
ND Brown Ltd is a specialist independent truck rental and sales company of over 40 years' standing. Owned and operated by the same dedicated management team since its inception, ND Brown's efforts are focused on supplying the utility, civil engineering, municipal and highway maintenance industries with high-quality modern HGV vehicles for both short and long-term self-drive hire.
From our sales division, we also sell a wide, but specialised range of new and used commercial vehicles.
Please call us on 01902 791991 or email us on enquiries@ndbrown.co.uk