Tip-Ex 2012. ND Brown Vehicles On Display
17/5/12
We are pleased to announce the the ND Brown team will have 2 vehicles on display at the forthcoming Tip-Ex 2012 show. These vehicles are:
DAF CF85 32 Tonne Tipper Grab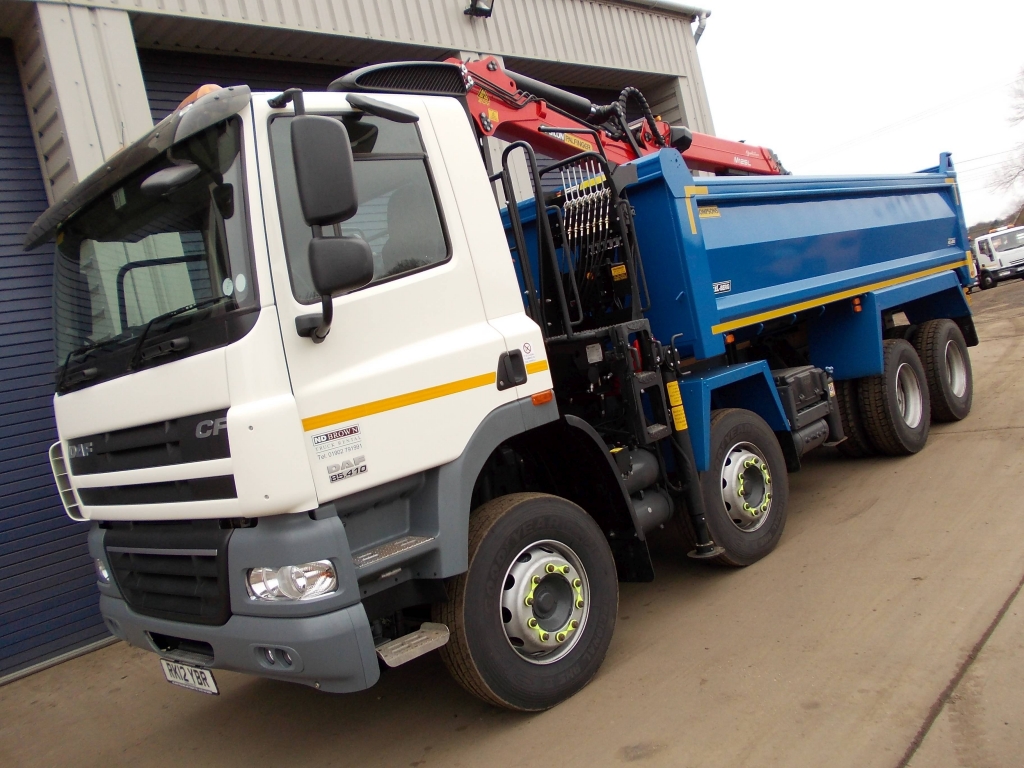 This vehicle features Epsilon Crane, Edbro TS26 under floor tipping gear and Thompson all steel tipper body. This vehicle forms part of our tipper grab hire fleet and is available for short, medium or long term hire.
Renault Midlum 270 DXI 18 Tonne Insulated Tipper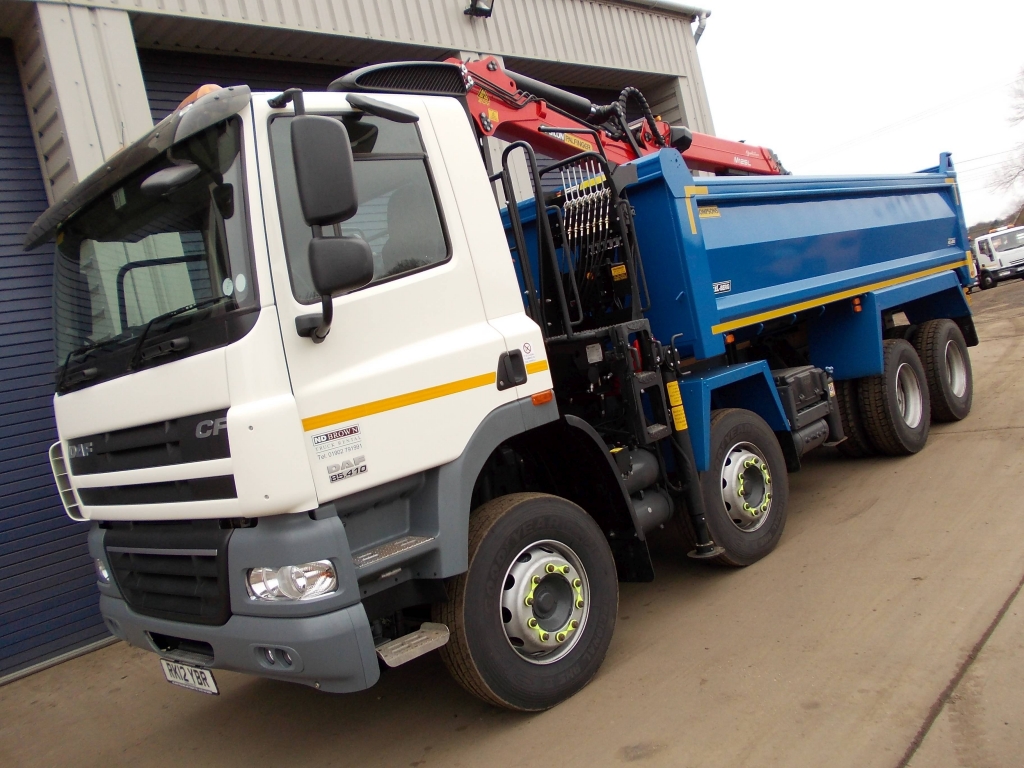 This vehicle features Edbro CX11 front end gear, Stag insulated tipper body with spring assist drop sides, 3 tar chute tailboard and ND Brown Safe Access Zone.  It forms part our out tipper hire fleet and is also available for short, medium or long term hire.
We are so excited to be given the opportunity to display these vehicles at the upcoming Tip-Ex 2012 show. If you are coming along, please do stop by and say hello to our friendly.
About Tip-Ex 2012
Tip-Ex is the main event for bulk haulage, tipping and bulk liquid transportation. A national event for the tipper, tanker and bulk haulage industries, Tip-Ex sees more than 150 trucks go on display at the Harrogate Convention Centre from 25th – 27th May 2012.
Tipper Grab & Tipper Hire from ND Brown
At ND Brown, we have a large fleet profile of hot boxes, tippers, tipper grabs and specialist municipal vehicles for hire across the UK. As well as the vehicles listed above, our fleet of tipper and tipper grab vehicles consist of:
To find out more about tipper hire and tipper grab hire from ND Brown Ltd, please contact us today for a quote.
About ND Brown
ND Brown Ltd is a specialist independent truck rental and sales company of over 40 years' standing. Owned and operated by the same dedicated management team since its inception, ND Brown's efforts are focused on supplying the utility, civil engineering, municipal and highway maintenance industries with high-quality modern HGV vehicles for both short and long-term self-drive hire.
From our sales division, we also sell a wide, but specialised range of new and used commercial vehicles.
Please call us on 01902 791991 or email us on enquiries@ndbrown.co.uk