4x4s & HGV Hire from ND Brown
20/8/15
One of our most popular HGV hire options is our 4×4 Pickup Land Rovers. These can be used for a variety of purposes and are extremely useful for sectors such as highway maintenance, municipal and civil engineering.
Types of 4×4 HGV hire:
CCTV Land Rover – our CCTV Land Rover HGV hire vehicles come with a 240v outlet suitable for PC supply, remote control of engine speed, cab heater, personnel clothing locker, rear barn doors and side access door. They're incredibly popular in industries where security or safety must be monitored and are available on both short and long term hire.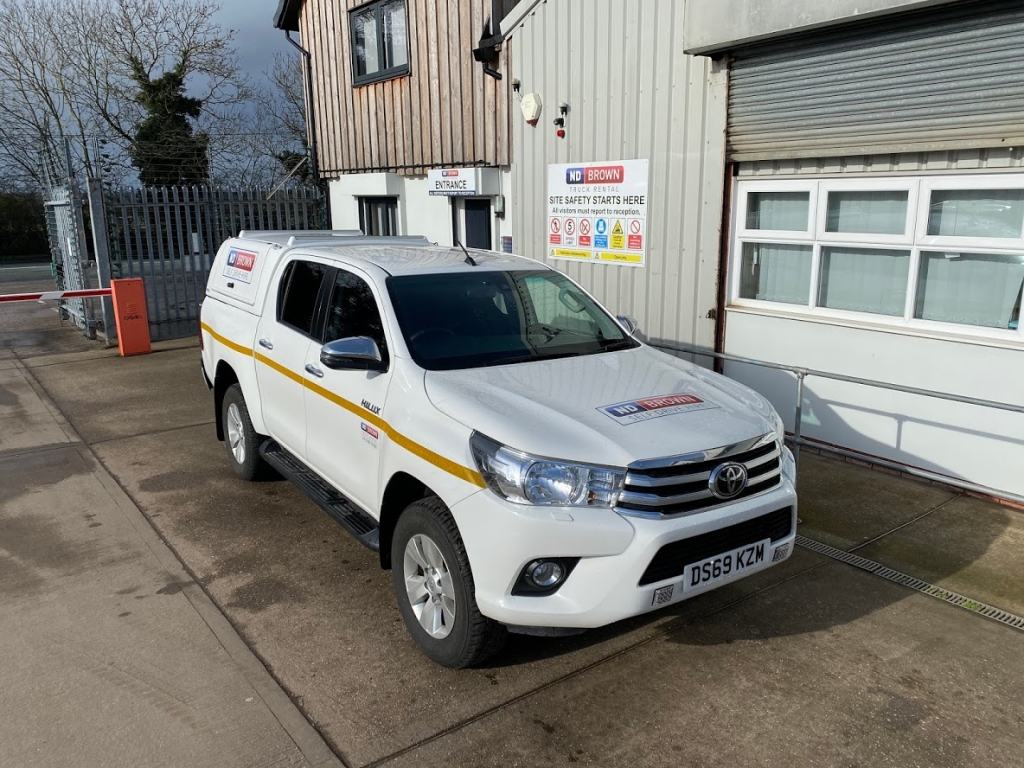 4×4 Land Rovers – Our 4×4 Land Rovers are most commonly used highway maintenance purposes. They are marked with Highway Maintenance signs to ensure that other drivers are aware and are fitted with amber rotating beacons and a universal height adjustable tow bar.
4×4 Pickups – this HGV hire option benefits from the extra space of the pickup body – making it particularly useful if equipment needs to be transported. They come with chapter 8 livery, amber rotating beacons and towing equipment, and can be hired with either a single or double cab option.
Find out more about 4×4 HGV Hire:
All of our 4×4 and HGV hire vehicles are available for both short and long term hire and we provide a reliable delivery and collection service. If you would like to find out more about our 4×4 HGV Hire then please get in touch with a member of our expert team. We can help you decide on a tailor-made HGV Hire package which can include other vehicles from our fleets such as tippers, cage tippers, hot boxes and many other specialist and municipal vehicles.
About ND Brown
ND Brown Ltd is a specialist independent truck rental and sales company of over 40 years' standing. Owned and operated by the same dedicated management team since its inception, ND Brown's efforts are focused on supplying the utility, civil engineering, municipal and highway maintenance industries with high-quality modern HGV vehicles for both short and long-term self-drive hire.
From our sales division, we also sell a wide, but specialised range of new and used commercial vehicles.
Please call us on 01902 791991 or email us on enquiries@ndbrown.co.uk