A Guide to Hot Box Hire and Sales
22/4/15
Hot boxes are essentially large, mobile ovens which keep asphalt at a consistent heat to enable it to be laid quickly and efficiently. Hot boxes have many benefits for road repair and our fleet of exceptional vehicles offer features such as fully insulated containers and thermostatically controlled gas systems. This ensures that they keep the asphalt at the optimum temperature for the project to be completed. Our hot box hire comes in a range of weightings from 7.5 to 26 tonne to suit any task no matter how big or small.
Looking to hire a hot box?
Our most popular service is hot box hire, this can be done on varying time scales from a few days for a specific task to open-ended contracts if regular road repairs are required. All of our hire vehicles are regularly maintained to ensure that you're provided with the highest standard of the vehicle every time you hire with us.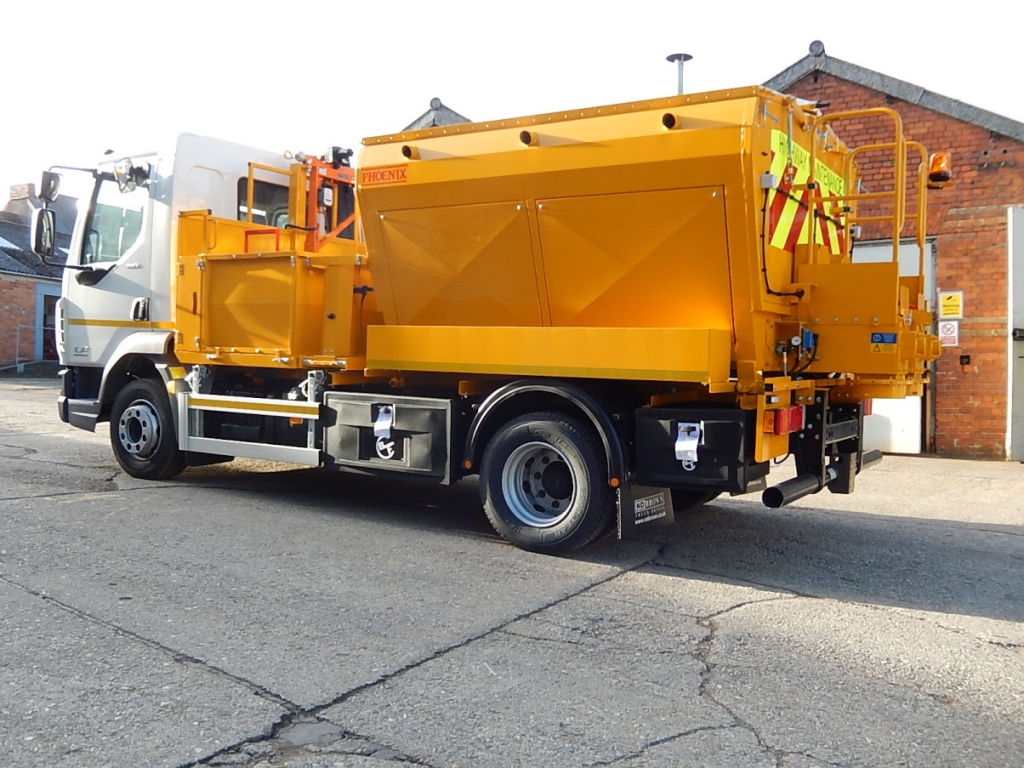 Need to buy a hot box?
In addition to our hire options, we also provide a sales service. We sell a wide range of hot boxes throughout the country and can find the perfect vehicle for your needs. Our stocks change regularly, so give us a call if you're interested in buying a hot box. If you already have a vehicle but would like it developed as a hot box to our impeccable standards, we offer a full refurbishment facility.
Find out more today:
Whether you're looking to buy or hire a hotbox we will deliver exceptional service throughout your dealings with us. We have depots positioned throughout the UK and regularly service the length of the country from Scotland to the South End. If you would like any further information, don't hesitate in getting in touch.
About ND Brown
ND Brown Ltd is a specialist independent truck rental and sales company of over 40 years' standing. Owned and operated by the same dedicated management team since its inception, ND Brown's efforts are focused on supplying the utility, civil engineering, municipal and highway maintenance industries with high-quality modern HGV vehicles for both short and long-term self-drive hire.
From our sales division, we also sell a wide, but specialised range of new and used commercial vehicles.
Please call us on 01902 791991 or email us on enquiries@ndbrown.co.uk