The Perfect Place to Find a Hot Box
13/10/16
Here at N.D Brown we are the number one choice when it comes to hot box hire, and it is a matter of personal pride that we have been able to make this service available nationwide! With hire depots available in Scotland, London, Manchester, and Birmingham, we are we well placed to provide hot box hire to all corners of the country! We have hot boxes available in a variety of capacities, so whether you're working on something big or small, you're sure to find the perfect hot box for the job with N.D Brown.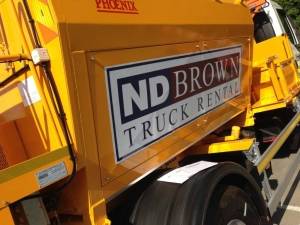 Selecting the Perfect Hot Box for the Job
Whatever size project you're working on, N.D Brown have the ideal hot box for you. Our fleet includes the following sizes:
 7.5 tonnes – Perfect for small jobs.
 12 tonnes.
 18 tonnes – Available with or without side tippers and road menders.
 21 tonnes – Available with road mender.
 26 tonnes – Perfect large scale projects.
Each and every one of our hot boxes comes equipped with insulation to ensure consistent thermostat control, and you can choose your preferred heating type be it propane gas heating, electronic gas ignition, or digital. Our friendly and expertly knowledgeable team are on hand to assist you with any part of the hire process; from offering advice on which hot box will be best for your project, to discussing hire term length and costs, we have you covered!
Why Not Get in Touch? It's Time to Talk Hot Boxes!
You can find more information on our hot box fleet and see what types we have available, or fill in our booking request form if you know what you're looking to hire. If you have any questions and queries for the team regarding any aspect of the hire process, please don't hesitate to get in touch today!