Five Facts About Our Hot Box Hire
3/8/15
One of our most popular services is hot box hire and we supply this service throughout the country through our many depots.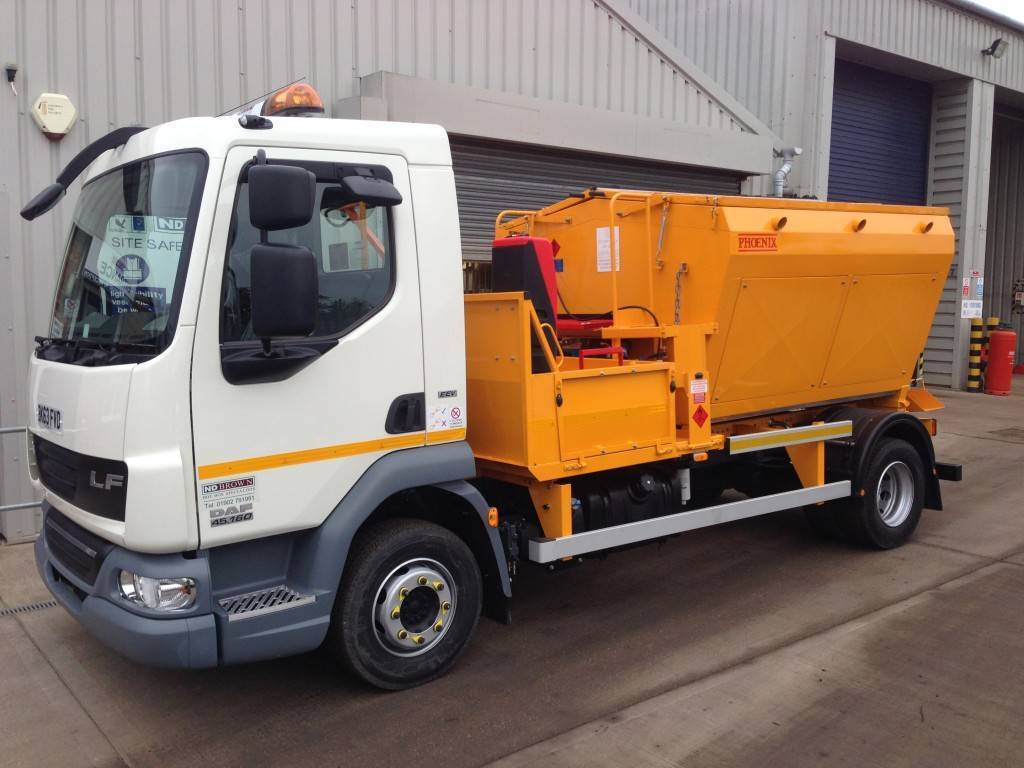 But how do hot boxes and our hot box hire options work?
Hot Boxes are a bit like large ovens, used to keep the asphalt at the optimum temperature for laying. Our hot box hire options are all mounted on HGVs for ease of use.
We specialise in the sale and hire of hot box, asphalt hot box, asphalt thermal containers and tarmac hot box vehicles.
Our hot box hire options include hire, self drive or sale – making us incredibly versatile for your HGV hire needs.
We provide hot box hire in a range of sizes which includes 7.5 tonne, 12 tonne, 18 tonne and 26 tonne dependant on your requirements.
We often supply to the utility, civil engineering, municipal and highway maintenance sectors, but are on hand to offer advice whatever your project or specifications.
Rely on our exceptional service:
Here at ND Brown we specialise in providing a reliable, high quality HGV hire service countrywide. Whether you're located in Scotland or Southampton you can benefit from our hot box hire service. Our drop off and pick up service also makes the process even easier, meaning you can start your project as quickly as possible. We have a team of extremely skilled hot box specialists at each of our depots who can answer any questions you may have and provide you with a tailor made quote. Contact ND Brown for more information on our hot box hire, or any of our other vehicle options!
About ND Brown
ND Brown Ltd is a specialist independent truck rental and sales company of over 40 years' standing. Owned and operated by the same dedicated management team since its inception, ND Brown's efforts are focused on supplying the utility, civil engineering, municipal and highway maintenance industries with high-quality modern HGV vehicles for both short and long-term self-drive hire.
From our sales division, we also sell a wide, but specialised range of new and used commercial vehicles.
Please call us on 01902 791991 or email us on enquiries@ndbrown.co.uk