Hot Box Hire for Highway Maintenance
28/7/15
Highway maintenance is a big priority for many local authorities and governments, is very often top of the list of concerns for the general public. Here at ND Brown we work closely with highway maintenance companies and local authorities to provide exceptional hot box hire vehicles which are specifically designed to provide fast, cost effective and high quality road mending and road resurfacing vehicles.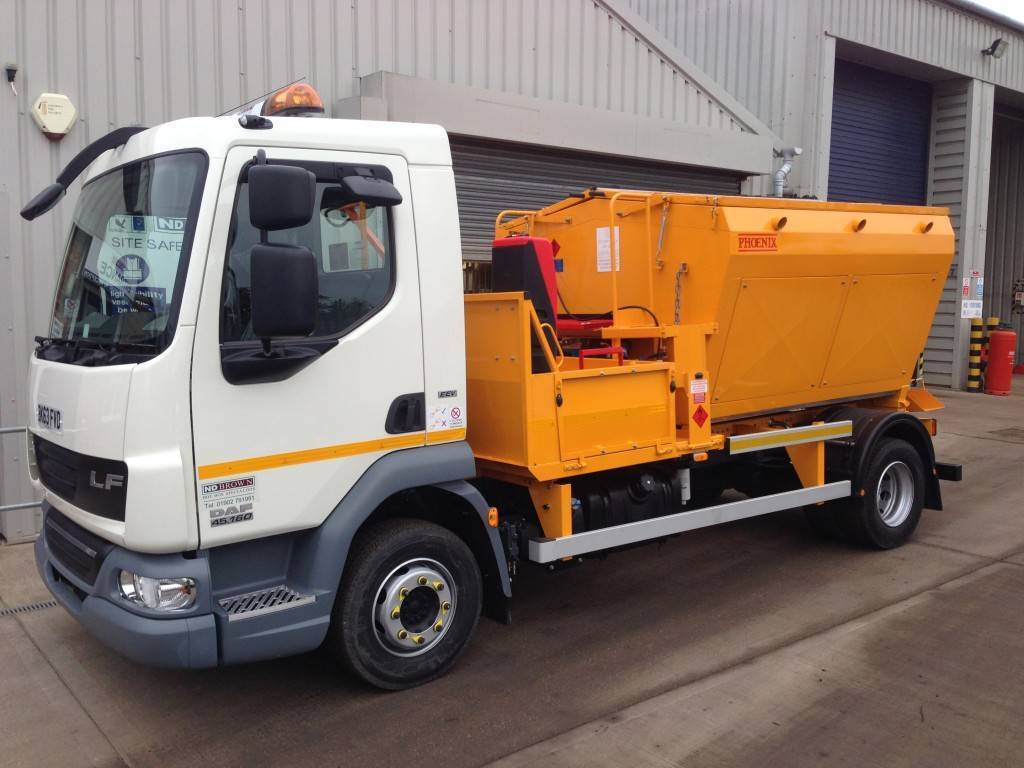 Impeccable Standards of Hot Box Hire
We operate to the strictest safety regulations and continue to improve our vehicles where possible. The latest addition to some of our hot box hire vehicles is the fitting of special cameras which alert the driver of the vehicle if a cyclist is close by. We've also fitted comprehensive camera systems to our larger vehicles to give a better all round view when driving. These measures place our vehicles in line with the cross-rail regulations and allows our drivers to operate in densely populated and city areas much easier. This makes our services particularly popular in large cities such as London, Manchester and Birmingham.
Find out more about our hot box options:
We provide a range of hot box hire vehicles including roadmenders, hot boxes with side tippers and an extensive range of sizes. This means that we can tailor your hire package to the specific needs of your business or organisation. If you would like to find out more about our hot box hire then please get in touch with a member of our team who can give you a no obligation quote. We can service your highway maintenance contract wherever you're located in the UK and work on both a short and long term basis.
About ND Brown
ND Brown Ltd is a specialist independent truck rental and sales company of over 40 years' standing. Owned and operated by the same dedicated management team since its inception, ND Brown's efforts are focused on supplying the utility, civil engineering, municipal and highway maintenance industries with high-quality modern HGV vehicles for both short and long-term self-drive hire.
From our sales division, we also sell a wide, but specialised range of new and used commercial vehicles.
Please call us on 01902 791991 or email us on enquiries@ndbrown.co.uk