The Tipper Hire Fleet
24/7/15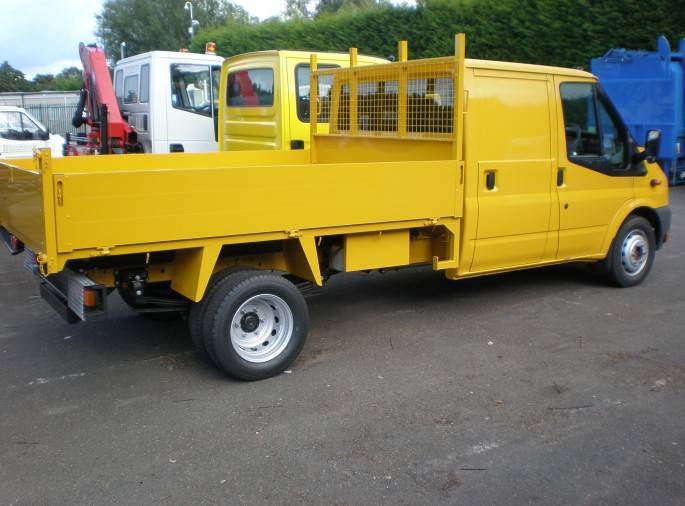 Searching for tipper hire in the UK? Here at ND Brown, we provide a comprehensive tipper hire service throughout the country from our depots located in the length and breadth of the country. We pride ourselves on providing the ultimate in choice for our tipper hire and so here are just a selection of the vehicles we provide in your area.
The Tipper Hire Range:
3.5-tonne tipper hire: The smallest of our tipper hire fleet, it comes with a steel drop side and comes with a 1-tonne payload. The universal tow bar has a 3.5-tonne capacity and is available for short and long term hire.
7.5-tonne tipper hire: this tipper hire vehicle is perfect for the construction industry, providing tipping facilities to the rear and side and a double drop side body for ease of use.
18-tonne tipper with cover: Our 18-tonne tipper is the middle of the road in size and comes with the handy sheets to cover the cargo. With a double dropside body, and towing equipment its the perfect vehicle for a wide range of jobs and projects.
32-tonne tipper hire: our biggest tipper hire vehicle, it comes with a fixed sided heavy duty tipping body and a choice of grab crand. It has twin stand up control and full high-resolution safety chevrons for safety.
Find out more about tipper hire from ND Brown:
Our tipper hire is available for short and long term time options depending on your needs and we pride ourselves on providing the most efficient solution to your hire needs – dropping and collecting our vehicles at a destination of your choice. If you would like a quote or further information then please get in touch with a member of our experienced team. Tipper hire has never been easier with ND Brown.
About ND Brown
ND Brown Ltd is a specialist independent truck rental and sales company of over 40 years' standing. Owned and operated by the same dedicated management team since its inception, ND Brown's efforts are focused on supplying the utility, civil engineering, municipal and highway maintenance industries with high-quality modern HGV vehicles for both short and long-term self-drive hire.
From our sales division, we also sell a wide, but specialised range of new and used commercial vehicles.
Please call us on 01902 791991 or email us on enquiries@ndbrown.co.uk