Great Results with the 18 Tonne Hot Box & Side Tipper
10/6/16
Need to lay some asphalt? Or maybe fill a pot hole? Here at ND Brown we specialise in providing hot box vehicles throughout the country, including the 18 tonne GVW hot box with side tipper body. This hot box has fully insulated containers and a capacity of 5cu meters, allowing you to get the job done quickly and effectively. It has a dedicated chassis for maximum payload, which is approximately 9 tonnes. The twin chambers are split 60/40, and the gas system is thermostatically controlled to provide you with the full control over the temperature. Tipper body between cab and hot box discharging to N/S. Towing equipment can also be supplied for your convenience.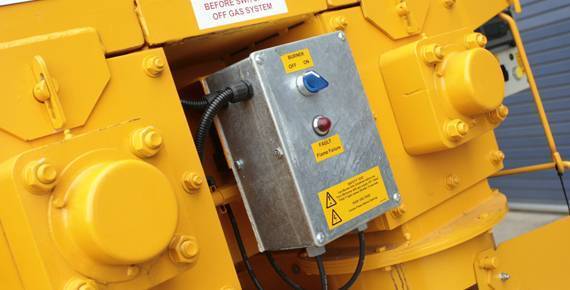 Long & Short Term Hot Box Hire
Our 18 tonne hot box with side tipper is available for short or long term hire, dependant on your requirements. Simply contact a member of our team to find out more about our hire options. We also offer a delivery and collection service for hot box hire, to make the process as seamless and stress-free as possible.
All of our hot box hire vehicles are maintained to the highest standards to ensure that they perform perfectly throughout the hire period. We also provide hot box hire and services for third party vehicles.
Contact us for hot box hire:
If you would like to learn more about our 18 tonne hot box, or any other of our hire vehicles then please get in touch with a member of our team – we're on hand to help you.
About ND Brown
ND Brown Ltd is a specialist independent truck rental and sales company of over 40 years' standing. Owned and operated by the same dedicated management team since its inception, ND Brown's efforts are focused on supplying the utility, civil engineering, municipal and highway maintenance industries with high-quality modern HGV vehicles for both short and long-term self-drive hire.
From our sales division, we also sell a wide, but specialised range of new and used commercial vehicles.
Please call us on 01902 791991 or email us on enquiries@ndbrown.co.uk