Hot Box Hire for Road Mending
7/7/16
Road surfacing issues such as potholes and uneven tarmac are a problem all around the UK and can cause unnecessary damage to vehicles, not to mention causing safety hazards to drivers. Hot boxes are made to contain materials such as tarmac and asphalt in order to fix these potholes, and are popular amongst the highways agencies.
As part of our hot box hire service here at N D Brown, we can match one of our hot boxes to your specific needs to get the job done more efficiently. Whether you need electronic or propane gas ignition systems in your hot box, we will be able to find one to suit your requirements.
Our Hot Box Hire Vehicles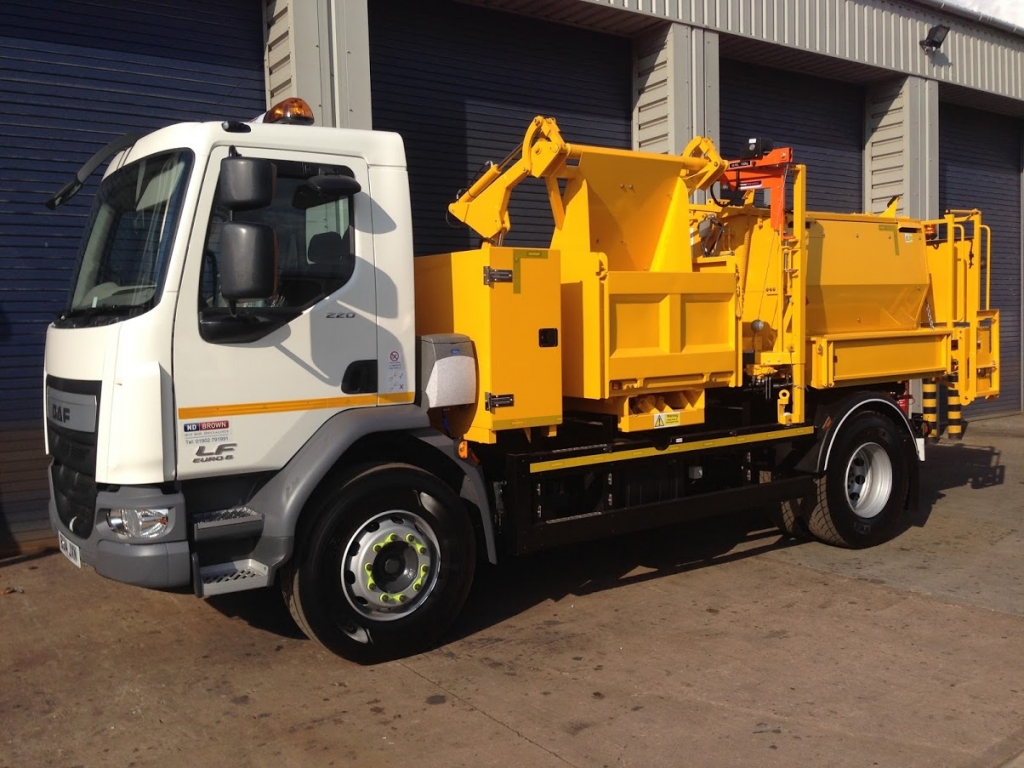 All of the vehicles in our hot box hire range come with thermostat control and are available to hire in these models:
Our Roadmender hot box units are very popular for both short and long term hire, and it is clear to see why.
The 18-tonne Roadmender hot box has a payload of around 8 tonnes and comes with a self-loading bucket with a side tipping body, hydraulic breaker pack for effective road surfacing, and a thermostatically controlled gas system. The 26-tonne Roadmender hot box can hold a payload of 10 tonnes This is an ideal hot box to hire for resurfacing roads, and also comes with safety signs and cameras to ensure health and safety are adhered to.
Get in Touch for Hot Box Hire
If you would like any advice on any aspect of our hot box hire, feel free to contact us today. A member of our team will be happy to point you in the right direction of which hot box would suit your project.
About ND Brown
ND Brown Ltd is a specialist independent truck rental and sales company of over 40 years' standing. Owned and operated by the same dedicated management team since its inception, ND Brown's efforts are focused on supplying the utility, civil engineering, municipal and highway maintenance industries with high-quality modern HGV vehicles for both short and long-term self-drive hire.
From our sales division, we also sell a wide, but specialised range of new and used commercial vehicles.
Please call us on 01902 791991 or email us on enquiries@ndbrown.co.uk