Hot Box Hire At The Tip of Your Finger
30/8/18
Hot Box Hire is available nationwide thanks to your friends here at ND Brown.
We offer nationwide hot box hire, giving you access to our fleet of 7.5 tonne, 12 tonne, 18 tonne, and 26 tonne variants, some of which include side tippers or roadmenders – ensuring that we can provide something to your exact specifications.
Our fleet is large which allows us to provide you with a solution regardless of the project scale or the amount of time you wish to hire the hot box for. All of the vehicles in our range are insulated for thermostat control and available in many different sizes for you to choose from.
Whether you're looking for propane gas heating systems, electronic gas ignition systems, digital temperature control or any other feature, we've got a whole host of options for you to choose from.
Which Size of Hot Box Hire Would Benefit you Most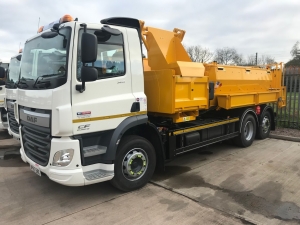 It's not always easy to figure out which type or size of hot box hire would be most suited to your project – which is exactly why our expert staff are on hand to help you should you need it.
Regardless of whether you're in England, Wales, Scotland or Northern Ireland, we're sure that we can have the correct vehicle for the job that you require.
With options including side tipping bodies for the most efficient way to complete your job.
We have produced a number of guides for individual locations, such as London, Birmingham, Manchester, the West Midlands and Scotland, which you can read by just clicking on the location name.
Contact us for Hot Box Hire
If you'd like to learn more, please do not hesitate to contact our expert team who will be able to provide you with the answers that you might need. Alternatively, you can peruse our website further and find out more!
About ND Brown
ND Brown Ltd is a specialist independent truck rental and sales company of over 40 years' standing. Owned and operated by the same dedicated management team since its inception, ND Brown's efforts are focused on supplying the utility, civil engineering, municipal and highway maintenance industries with high-quality modern HGV vehicles for both short and long-term self-drive hire.
From our sales division, we also sell a wide, but specialised range of new and used commercial vehicles.
Please call us on 01902 791991 or email us on enquiries@ndbrown.co.uk