ND Brown Grab Hire Service
26/5/15
Grab hire is a great alternative to the expensive business of skip hire and subsequent removal. Many people are unaware how much money can be saved by choosing tipper grab hire and how the disposal of waste by yourself is far more cost effective. We have a fantastic fleet of HGV vehicles for hire and our tipper grabs are amongst the most popular. These versatile machines make short work of any cleanup projects and are great for construction and building work.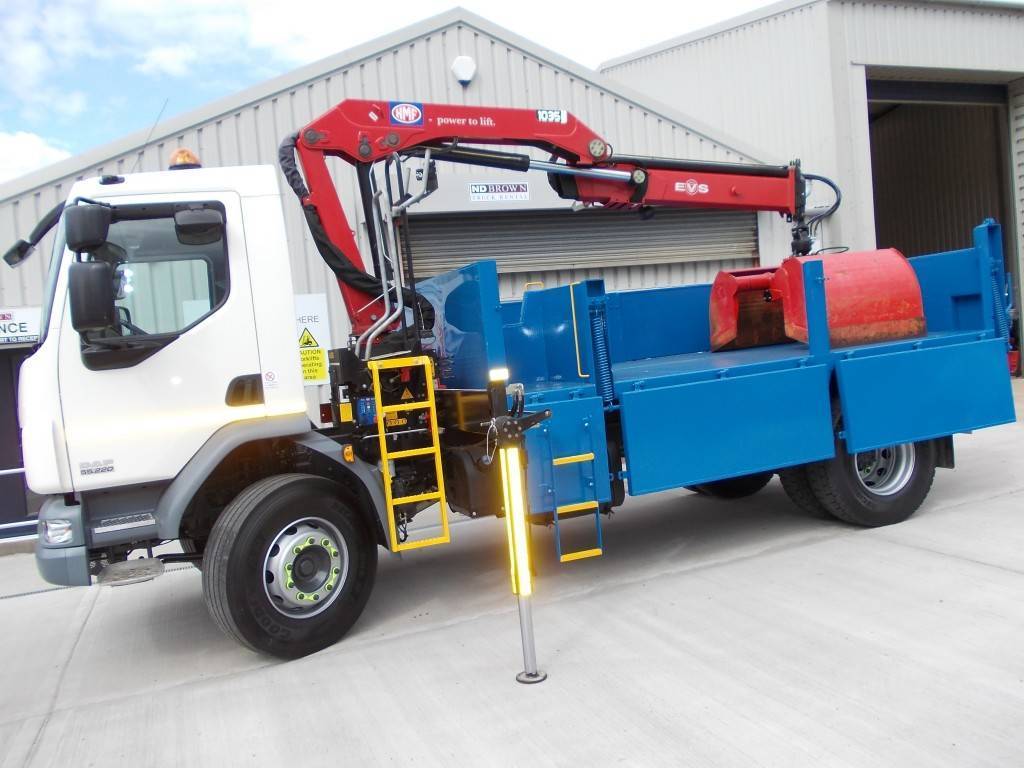 Choosing the Right Grab Hire
If you are considering grab hire in London, the first thing to do is assess what size vehicle you need. We have grab hires ranging from 7.5 to 32 tonnes in size so no matter the scale of your project we'll be able to find the right HGV for you. With our grab hire service, we are able to deliver the vehicle and collect it at times convenient for you. You can also have it for as long as you like and we do short, long term and open ended leasings. We also have three different brands of crane to choose from including Epilson, Atlas and HMF options. The versatility of these machines means no matter what kind of debris you are trying to get rid of, we'll find the right HGV for you to hire.
Get in Touch for Tipper Grab Hire Today
Whatever project you have planned, ND Brown grab hire can help you complete it on time and on budget. With three decades of experience at our disposal, we understand the business better than anyone else. We also have a wide range of used vehicles available for purchase at fantastic value. If there is anything else you would like to know or discuss your project in more detail, get in touch with our grab hire experts today.
About ND Brown
ND Brown Ltd is a specialist independent truck rental and sales company of over 40 years' standing. Owned and operated by the same dedicated management team since its inception, ND Brown's efforts are focused on supplying the utility, civil engineering, municipal and highway maintenance industries with high-quality modern HGV vehicles for both short and long-term self-drive hire.
From our sales division, we also sell a wide, but specialised range of new and used commercial vehicles.
Please call us on 01902 791991 or email us on enquiries@ndbrown.co.uk