Grab Hire in London
When it comes to grab hire in London, there's only one number once – and lucky for you, that's us at ND Brown. For over 30 years we've proud of the reputation we've built as the go-to hire companies for customers in an around the capital to hire a grab vehicle for either you or your business. From our South East depot in Kent, the teams at our depots are well-trained to be able to talk you through the full range of hire options. So whether you require a short- or long-term grab hire of our grab HGV, we can help!
Grab Hire in London and the UK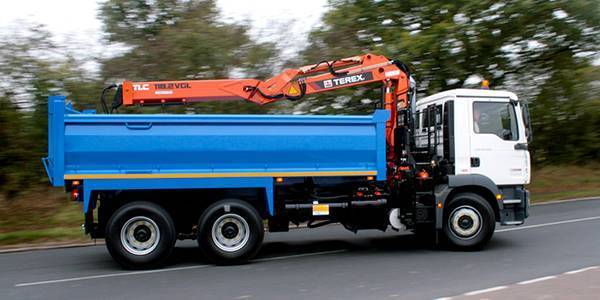 Here at ND Brown, we have a range of grab hire vehicles that are available with a whole host of specifications to make them perfect for a number of different industrial environments. All our vehicles are maintained to the highest possible standards. Meaning at ND Brown we only provide vehicles that are durable, dependable, efficient and most importantly safe to operate. We are the industry experts in providing HGVs for strict deadlines and thanks to our strategically placed depots and offices across the country. Our grab hire in London, Manchester, Midlands and Scotland contracts are supported by staff who are familiar with the area. Allowing us to provide tailored and area specific advice. So you'll still benefit from the same quality support for your grab hire from every location.
Grab Hire in London from ND Brown:
We're proud to say that our grab hire service for London is among the highest in the country (if not the highest!) and the ND Brown team will always be happy to help make sure that you hire the perfect tipper grab to meet your needs.
No project is one and the same, with the construction, industrial and engineering sector each having their own set of demands and obstacles. As a result, we supply a range of sizes of HGVs for grab hire in London including capacities of 7.5, 26 and 32 tonnes; this means that you're covered no matter what size of job you have.
Grab hire HGV are some of the most useful and versatile vehicles found on building sites across the UK. All of our grab hire vehicles have fixed side heavy-duty bodies and are kept in the best of conditions, ensuring that you always benefit from the best possible services no matter which you choose.
Grab vehicles are fitted with a fixed tipping body for easy unloading. A choice of either Atlas, Epsilon or HMF heavy duty grabbing crane. Reflective rear chevrons and amber beacons on the vehicle cab, towing equipment, twin standup controls, and high payload capacity capabilities (differs from vehicle to vehicle).
Discover more about our full range of tipper grab hire in London HGVs and how they are an essential part of your fleet.
HGV Grab Hire in London and More
If you're looking for grab hire in London, ND Brown are here to help. We have a wide range of vehicles and HGVs and our specialist staff will be more than happy to share their knowledge about our vehicles and how we can help your business. In addition to our range of tipper grabs available nationwide, we also have hot boxes and 4×4 vehicles as part of our fleet. If you'd like to make an enquiry, you do so by filling out our contact form below or get in touch with us and begin your grab hire journey right away:
Contact Us for Grab Hire in London: