Grab Hire in Manchester
Finding the right grab hire service in Manchester might be tricky – unless you come to us here at ND Brown. We have depots all across the United Kingdom and Ireland, all of which are staffed by qualified employees who are always willing to help. When it comes to grab hire in Manchester, you don't just have to settle for a tipper grab – we also have hot boxes and 4x4s to cover every other avenue of possible vehicular need.
Grab Hire in Manchester and the UK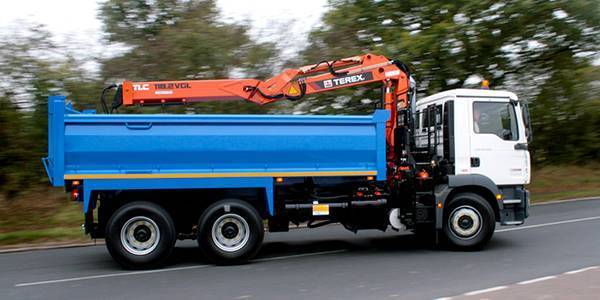 At ND Brown, we have a range of grab hire vehicles that are available with a number of different hardware specifications, making us the ideal choice no matter which area of the industry you work for. Our depots across the country can cater not only to Manchester, but also to Birmingham, London, Scotland, and the Midlands. If you're looking for the perfect tipper grab hire in Manchester, look no further – we're here to make sure you get the right vehicle to meet all of your requirements.
Grab Hire to Manchester from ND Brown:
At our Manchester grab hire depot, we have a broad selection of vehicles available. All of our tipper grabs are maintained to the highest quality and meet stringent ISO standards of quality. With depots all across the country, you can be sure that you'll never be too far from being able to benefit from our spectacular grab hire services – no matter where you are.
N.D Brown have been leaders in providing grab hire in Manchester services for the past 30 years. Our selection of grab hire HGV vehicles ranges in size from 7.5 to 26 and 32-tonne capacity, meaning that you have an excellent choice in which would be the best for your particular needs. Equipped the highest performing, maintained and safest equipment available, our grab vehicles will be at home and capable of dealing with any obstructions or obstacles found on UK construction sites.
Discover more about our full range of tipper hire here, including equipment, specifications contract lengths and more.
If you are looking to hire one of our tipper grabs, in Manchester or anywhere else in the United Kingdom, you've come to the right place. To take advantage of our top-class services, all you need to do is fill out the contact form below. What are you waiting for?
Contact Us for Grab Hire in Manchester: