Responding to ALARM 2021 Survey With Hot Box Hire
12/4/21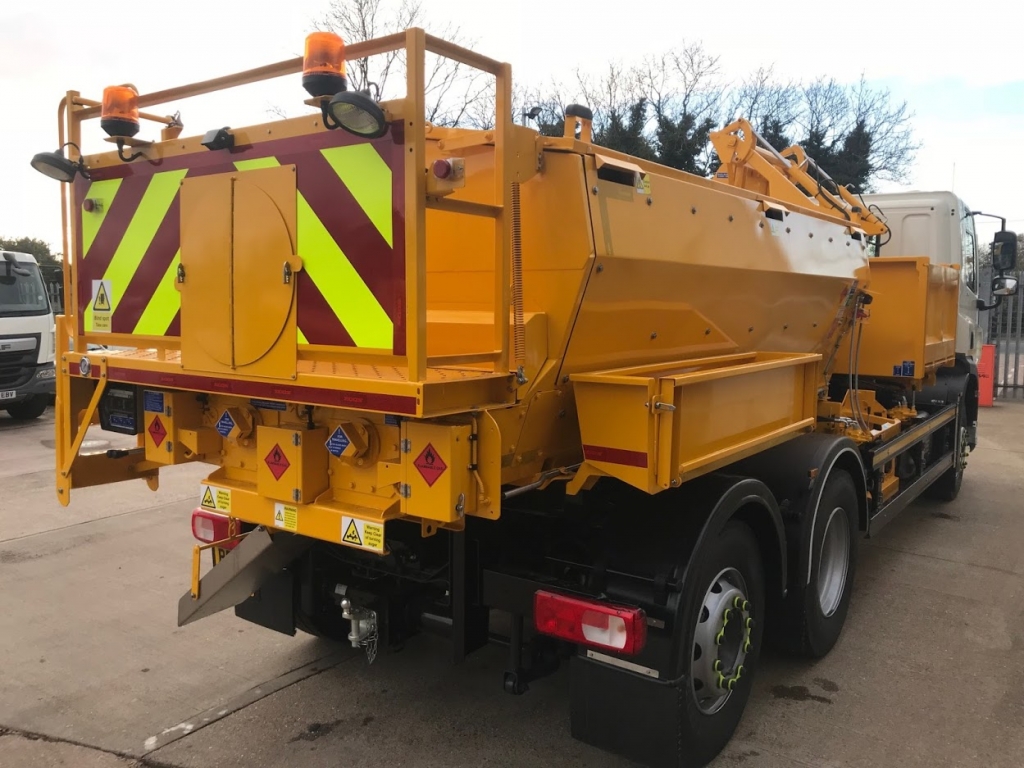 The Asphalt Industry Alliance's ALARM 2021 survey has been published and it's highlighted a number of interesting issues that local authorities are facing. Whilst the report highlighted an increase in the average highway maintenance budget across the country, it also highlighted that adverse weather has exposed some of the weaker roads across the country.
According to the report, more potholes are currently being filled than the previous year with the statistics amounting to one being filled every 19 seconds. Whilst this indicates that more preventative measures would be better than reactive measures, the report suggests that it could cost up to £10.24bn and take up to 10 years to reach target conditions. Therefore, it may be that a good mix of high quality pothole repairs and full road resurfacing is needed over the next decade. With the highway maintenance budget increasing by 15%, you may be interested in hiring a vehicle from our hot box hire fleet to get the job done more efficiently and to a better standard.
How Can ND Brown's Hot Box Hire Fleet Help?
In order to help you to cope with demand, our hot box hire fleet of over 550 vehicles is available on a variety of short and long term hire options. With five strategically placed depots across the UK, we are perfectly placed to supply vehicles across the country. Some of our most common hot box hires come from London, Manchester and Birmingham but nowhere in mainland UK is off limits. Our vehicles are also available to be delivered or collected to give you one last thing to worry about.
No matter what hot box hire you opt for, all of our models come insulated for thermostat control, and are available in a variety of different sizes to choose from. In terms of features, between our range we boast propane gas heating systems, electronic gas ignition systems, digital temperature control and much more. We also have vast experience in supplying the utility, civil engineering, municipal and highway maintenance. Therefore, you can feel confident knowing that we have a good understanding of the flexibility required for your project.
What Hot Box Hire is Available?
When deciding between different hot boxes, there are plenty of options to choose from. Whether you're taking on a small scale job in a domestic area, or a large scale road resurfacing, we can help. Our hot box fleet come in the following models:
Perfect for taking on pot hole or road resurfacing projects of any size, our fleet is regularly serviced to ensure you get them working at their optimum performance.
Interested? Enquire About Our Hot Box Hire Today
If you have seen a vehicle that you believe could boost your team's performance, enquire today. Alternatively, if you have any questions then please contact us. With over 40 years of experience, our team is well equipped to help with any queries that you may have. Having operated under the same dedicated management team, you're also guaranteed the same high level of service that we have always prided ourselves on.
About ND Brown
ND Brown Ltd is a specialist independent truck rental and sales company of over 40 years' standing. Owned and operated by the same dedicated management team since its inception, ND Brown's efforts are focused on supplying the utility, civil engineering, municipal and highway maintenance industries with high-quality modern HGV vehicles for both short and long-term self-drive hire.
From our sales division, we also sell a wide, but specialised range of new and used commercial vehicles.
Please call us on 01902 791991 or email us on enquiries@ndbrown.co.uk