We're Hiring! Could You Be Our Senior Service Manager?
15/4/21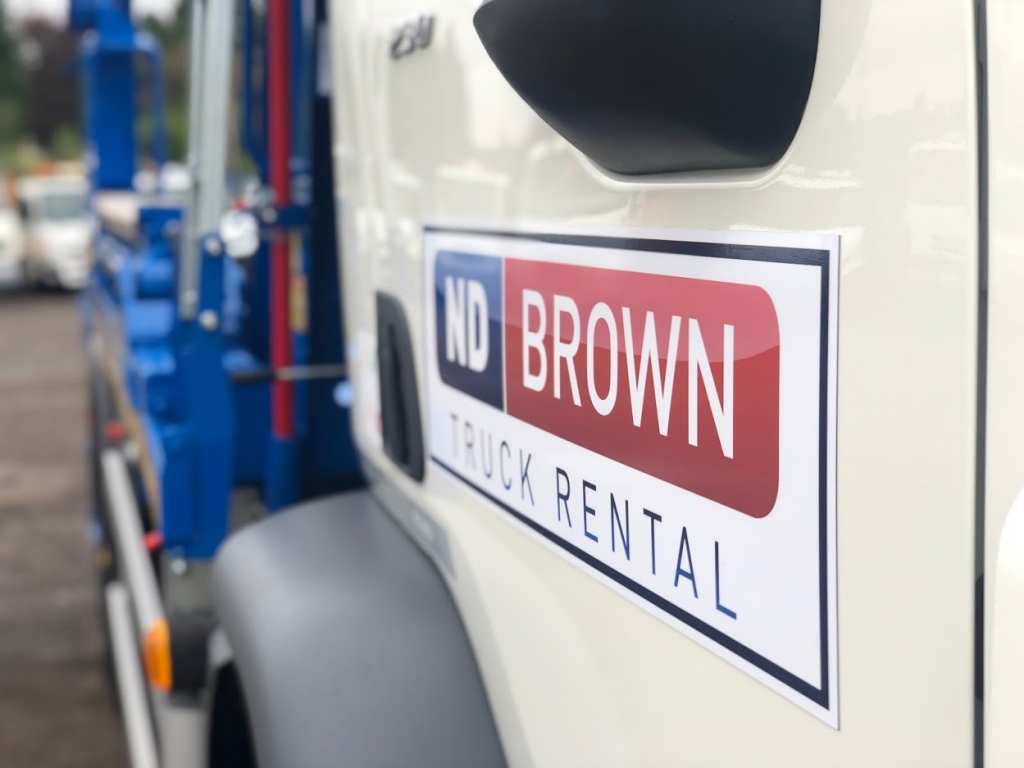 Here at ND Brown, we're looking for a Senior Service Manager/Fleet Manager for our Commercial Vehicle rental outfit. The successful candidate will be expected to take over operations at our workshops and other facilities across the UK as well as overseeing the service provision to our national client base.
As a result, we are looking to find a friendly, outgoing professional with the relevant knowledge and experience in Commercial Vehicle maintenance and repairs. You will also be expected to organise and prioritise workshop usage and increase the efficiency of the service and customer service that we provide to our client base. Key experience is required in customer engagement and satisfaction to be successful. As the manager of the workshop department, you will also need to have evidence of excellent management, communication and organisational skills. The salary for this role is negotiable.
Key Responsibilities and Duties
Day to day operation of the workshop facility at HQ including overseeing and managing all workshop operations and staff. Significant attention to Quality, Environmental and Health & Safety compliance.
Take ownership of all routine inspection paperwork, checking and signing off of same.
Ensure all commercial vehicle maintenance schedules and schemes are compliant and adhered to including MOT, Inspections, LOLER tests and calibrations etc.
Management of our breakdowns and repair service provision.
Liaise with customers to schedule engineer inspection visits along with attendance in the event of breakdowns and warranty repairs to third party owned vehicles.
Liaise with suppliers for third party repairs, inspections and our supply chain as a whole.
Organise, prioritise and arrange tasks for all midland based mobile engineers & technicians.
Maintenance of ISO standards throughout all service departments within the business.
Arrange and monitor MOT preparation and testing.
Qualifications & Skills
GCSEs or equivalent required.
5+ years' experience in Commercial Vehicle maintenance and repairs.
IRTEC qualification and/or awareness advantageous but not essential.
Excellent communication and leadership skills.
Ability to use IT systems and data.
Strong knowledge of Commercial vehicle repairs and maintenance of same.
Proven track record in Service Management relating to Commercial Vehicles or similar
How to Apply?
If you feel as though you're a good fit for the job, you can apply today. Applications should be made in writing and/or via email to both mark@ndbrown.co.uk and harry@ndbrown.co.uk . Please either enclose or attach your CV when you send your application. For other vacancies, keep an eye out for our careers page.
About ND Brown
ND Brown Ltd is a specialist independent truck rental and sales company of over 40 years' standing. Owned and operated by the same dedicated management team since its inception, ND Brown's efforts are focused on supplying the utility, civil engineering, municipal and highway maintenance industries with high-quality modern HGV vehicles for both short and long-term self-drive hire.
From our sales division, we also sell a wide, but specialised range of new and used commercial vehicles.
Please call us on 01902 791991 or email us on enquiries@ndbrown.co.uk