How Can a Cage Tipper Help Me?
16/4/21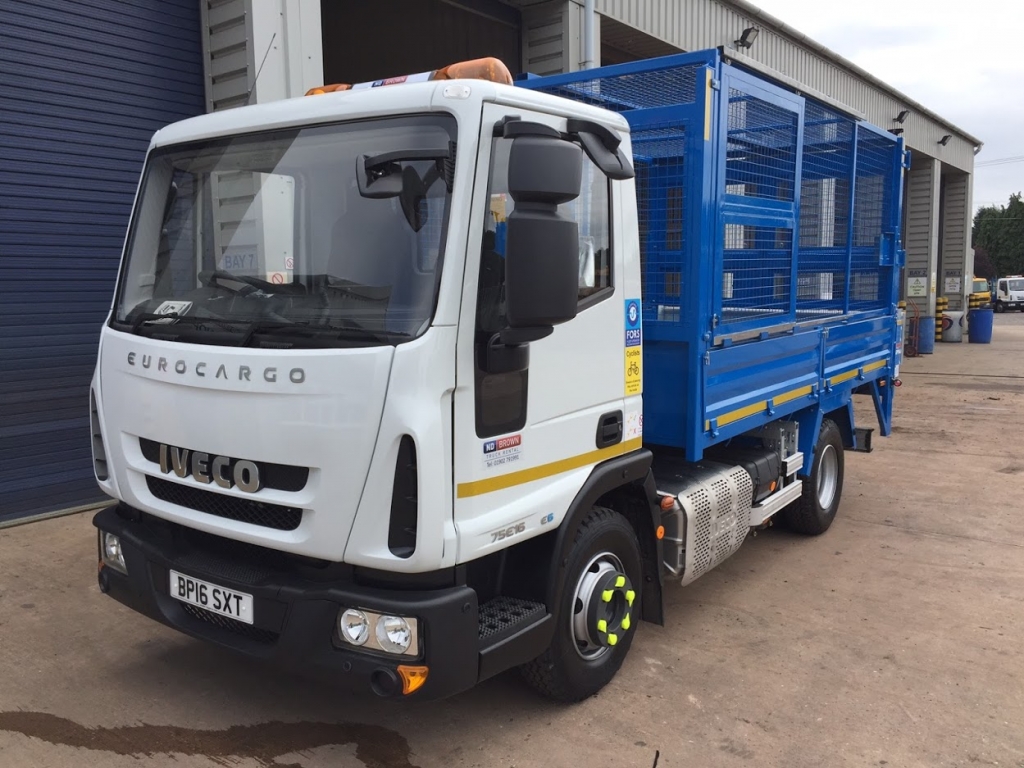 As a part of our specialist HGV hire service, we have been providing people across a wide variety of industries with tipper hire. Thanks to our vast array of models available, we can suit the needs of most projects. However, today we will be focusing on our cage tippers. Different from its tipper counterparts, this type of a vehicle boasts a very useful feature.
Thanks to the added cage structure on the back of each vehicle, you can transport objects with peace of mind. This is especially helpful for large objects, loose items or a load that could potentially escape in transit. Thanks to this feature, they have been popular amongst our clients in the utility, municipal, highway maintenance and civil engineering sectors, just to name a few.
What Vehicles Are Available?
If you're interested in our cage tipper hire, take a look at our 7.2/7.5 Tonne GVW Caged Tipper. Thanks to its end tipper, you can unload your tipper with ease. Not only that, but the double drop sides, access steps and grab handles also make it easier to load.
In order to maintain the safety of you, the vehicle, your staff and other road users each vehicle is also fitted with a tow bar, reverse camero, beacon bar and chapter 8 specification. Here at ND Brown, we also understand that every project requires flexibility when it comes to hire. For that reason, we have made our cage tipper vehicles available on both short and long term contracts. With options to hire for a week, month or even open ended, we can help.
Cage Tipper Hire at ND Brown
If you're interested in our cage tipper vehicle hire, you can make an enquiry today. Alternatively, if you have any questions, please contact us. Our experienced team will be happy to help discuss the best possible agreement for your needs. For more information on the vehicle, you can take a look at the vehicle specification.
ND Brown is a specialist independent Truck Rental and Sales Company with over 40 years experience under their belts. Thanks to our strategically located depots, we can offer these services anywhere across the UK. If you're in the market to purchase a cage tipper, you can also keep an eye on our new and used commercial vehicles for sale.
About ND Brown
ND Brown Ltd is a specialist independent truck rental and sales company of over 40 years' standing. Owned and operated by the same dedicated management team since its inception, ND Brown's efforts are focused on supplying the utility, civil engineering, municipal and highway maintenance industries with high-quality modern HGV vehicles for both short and long-term self-drive hire.
From our sales division, we also sell a wide, but specialised range of new and used commercial vehicles.
Please call us on 01902 791991 or email us on enquiries@ndbrown.co.uk