What Size Hot Box Do you Need?
28/1/16
The scale and type of project you're working on denotes the size of hot box required. If the project is particularly large you may also require a combination of our vehicles to provide you with an effective hot box fleet which can complete this quickly and efficiently. Here at ND Brown, we understand that each project is different and so we provide a comprehensive range of hot box hire vehicles for you to choose from. We can also advise you on the best combination of our vehicles to hire if your project requires this.
Our Types of Hot Box: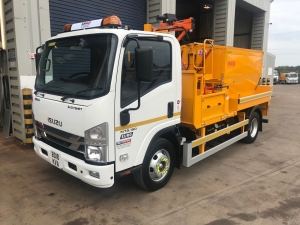 7.2/7.5 tonne hot box – This hot box is perfect for smaller projects or ongoing small scale road repairs. It is incredibly popular and comes with a fully insulated container and hydraulic discharge aids with asphalt handling to ensure that repairing roads and laying tarmac is as easy as possible. It also comes with a twin-chamber model with an added 60/40 split.
12-tonne hot box – this versatile hot box is perfect for a wide range of projects. It has fully insulated containers and can be hired for both short and long term time periods dependant on your requirements. With a max payload of 6.5 tonnes, it's well suited for medium-sized projects or regular road repairing.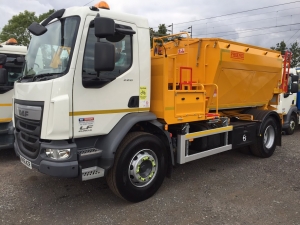 18-tonne hot box – we have three options for an 18-tonne hot box, and this makes it one of the most popular options for hot box hire. Choose from our standard hot box, hot box with side tipper and 18-tonne roadmender hot box. These features make them even more suited to each individual project, and so should be considered when choosing your hot box. Simply get in touch with a member of our team for more information.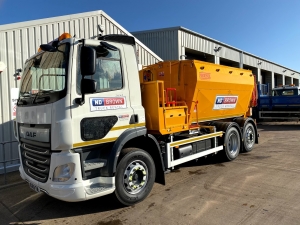 26-tonne hot box – the 26-tonne hot box is our largest vehicle and is regularly used on large scale construction of highway maintenance projects. It has a thermostatically controlled gas system and a payload of approximately 15 tonnes.
Contact ND Brown:
Contact us for more information about all of our hire options and hot box vehicles.
About ND Brown
ND Brown Ltd is a specialist independent truck rental and sales company of over 40 years' standing. Owned and operated by the same dedicated management team since its inception, ND Brown's efforts are focused on supplying the utility, civil engineering, municipal and highway maintenance industries with high-quality modern HGV vehicles for both short and long-term self-drive hire.
From our sales division, we also sell a wide, but specialised range of new and used commercial vehicles.
Please call us on 01902 791991 or email us on enquiries@ndbrown.co.uk