What Size Tipper Hire Vehicle Do I Need?
12/9/22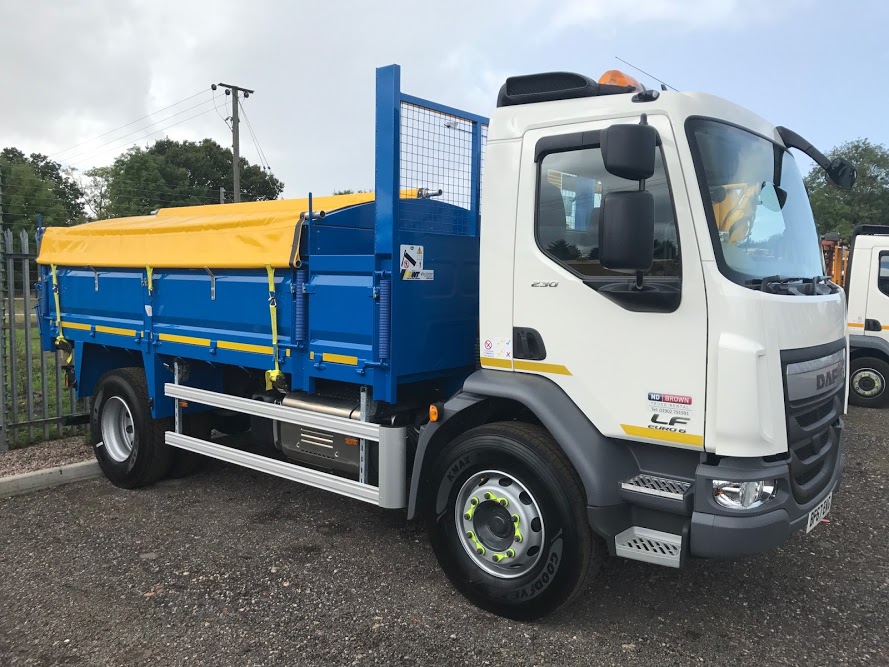 Here at ND Brown, we specialise in providing our clients across a wide variety of industries with the vehicles they need to make projects safer and more efficient. One of our most popular ranges is our fleet of tipper trucks. 
Perfect for transporting materials and unloading them onto the site, our tipper-hire vehicles are used up and down the country. However, we often see clients stuck wondering what size tipper truck they need. Thanks to our varied fleet, we can help with most projects, and in today's blog, we'll be exploring how our fleet of vehicles can be used to handle most projects.
What Tipper Hire is Available?
Over the years, ND Brown has amassed a fleet of over 550 HGV vehicles which includes our range of tipper vehicles. Thanks to our experience, we understand that no two jobs are ever the same and that some of our clients will have very different requirements than others. 
For that reason, we have built a versatile selection of hire vehicles:
If you're looking to hire a tipper vehicle for a smaller project, carrying smaller amounts of aggregate or sand, you may only opt for the 3.5 Tonne or 7.2 Tonne Tipper Hire. However, if large items are involved, one of our cage tippers may be more suitable, giving you the security of knowing that the contents are kept safe in its supportive cage structure. For easier access to the contents of the tipper, our GVW Tipper with Tail Lift has you covered.
As you can see in the list above, our fleet continues to grow and as it does, so do the added features. For the biggest projects of all, our clients have often taken advantage of our 32-tonne GVW Tipper. This muck-away tipper is perfect for the toughest of jobs, thanks to its steel body, hardox floor, reverse camera, reg 65 beacon bar, and chapter 8.
How Long Can I Hire a Tipper For?
Thanks to our experience, we're fully aware of the changing nature of projects and our need to be flexible. For that very reason, we've made all of our tipper hire vehicles available on both long and short-term contracts. Whether you're looking for a week's hire for a smaller project, a year's contract or an open-ended contract, our team will work hard to provide you with the ultimate flexibility and service.
In addition to this, we can also offer delivery and collection services for our tipper-hire vehicles. By ensuring that your tipper will be there when you arrive and go when you leave, logistics will no longer be something of concern.
HGV Hire From ND Brown
If you're interested in hiring one of our tipper trucks, please contact us. Our friendly and experienced team will be happy to help you find the right vehicle and terms for you. 
No matter, where you are in the country, our nationwide service will be able to provide you with all that you need. Thanks to our strategically placed depots, we're regularly used by clients in Scotland, London, Birmingham, Manchester and the Midlands. This, combined with our experience of over 40 years, should give you the confidence that your hire is in the right hands.
More information and full specification sheets on our vehicles can be found on our website. If you found this blog useful, you may also be interested in checking out more like it in our news section.
About ND Brown
ND Brown Ltd is a specialist independent truck rental and sales company of over 40 years' standing. Owned and operated by the same dedicated management team since its inception, ND Brown's efforts are focused on supplying the utility, civil engineering, municipal and highway maintenance industries with high-quality modern HGV vehicles for both short and long-term self-drive hire.
From our sales division, we also sell a wide, but specialised range of new and used commercial vehicles.
Please call us on 01902 791991 or email us on enquiries@ndbrown.co.uk