Why Should I Hire a Tarmac Hot Box?
12/3/21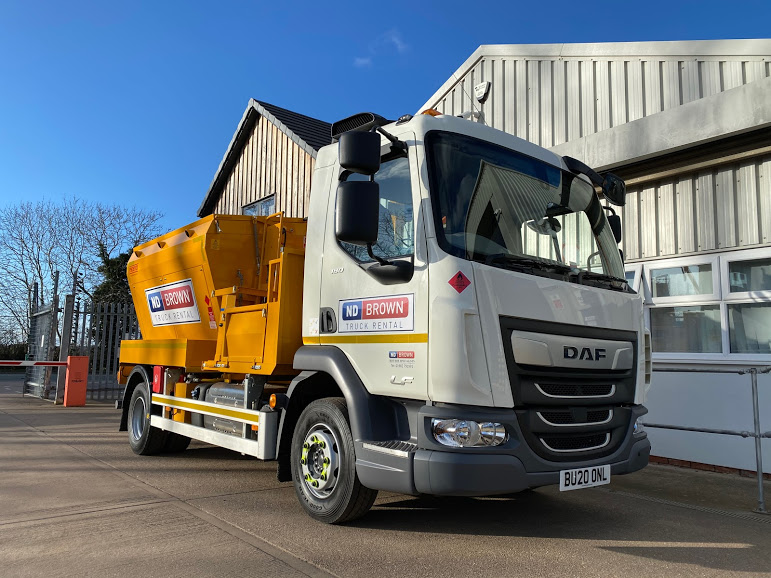 Here at ND Brown, we provide HGV hire to a variety of different industries from civil engineering and utility to municipal and highway maintenance. However, we specialise in offering tarmac hot box hire across the UK. In our experience, we've seen how tarmac hot boxes can revolutionise the way that you work on your project, boosting productivity and health and safety on site. In order to explore this in more detail, we're going to share ways that a tarmac hot box can improve your project.
The Benefits of a Tarmac Hot Box
Here at ND Brown, we understand that time is money and are fully aware how much of a difference having the right tools can make. Having a tarmac hot box available is a great example of this, thanks to its ability to boost productivity and efficiency on site. For example, static hot boxes allow you to buy materials in bulk and store them at the right temperature, ready to be used whenever you need them. By using this in conjunction with hot box vehicles, you can start to save time and resources by cutting out trips back and forth from the asphalt plant. The time saved can then be put into another task instead.
In addition to improving efficiency and productivity, tarmac hot boxes also help to boost health and safety. Before these vehicles were available and widely used, gas burners would be used to keep the tarmac soft whilst driving through traffic. Thanks to hot boxes, there is no longer any need for flames and the risks associated with them.
Tarmac Hot Box Hire From ND Brown
Here at ND Brown, we offer a large fleet of vehicles on a variety of contract lengths to match any project scale and length. All of the vehicles are of the highest specification and come insulated for thermostat control. Full specifications can be found on our hot box hire page, with features such as propane gas heating systems, electronic gas ignition systems, digital temperature control and many other features available.
In our 40 years of experience, we have provided tarmac hot box trucks to a variety of industries, with them proving to be exceptionally helpful when dealing with potholes. Our hot boxes are extremely low maintenance and receive regular servicing to ensure that you reap the benefits of them working at their optimum level. Our current fleet offers everything from static hot boxes and towable hot boxes to 26 tonne hot box vehicles. Therefore, whether your project is small and domestic or large and commercial, we've got a hot box for you.
Make an Enquiry Today
If you've found the right vehicle for your project, you can make an enquiry today online. Alternatively, if you have any questions regarding our services, please contact us. Our friendly and knowledgeable team will be able to work with you to tailor a contract specifically to your needs. Whether you wish to hire for a week, month, year or even on an open ended contract, we can help. Not only that, but we also offer a delivery and collection service to give you one less thing to worry about. For further information, full specification sheets can be found for all of our HGV hire vehicles across our website.
If you have found this article helpful, you may want to check out our latest news section where you can find plenty more just like it.
About ND Brown
ND Brown Ltd is a specialist independent truck rental and sales company of over 40 years' standing. Owned and operated by the same dedicated management team since its inception, ND Brown's efforts are focused on supplying the utility, civil engineering, municipal and highway maintenance industries with high-quality modern HGV vehicles for both short and long-term self-drive hire.
From our sales division, we also sell a wide, but specialised range of new and used commercial vehicles.
Please call us on 01902 791991 or email us on enquiries@ndbrown.co.uk