How Can Tipper Hire Help On My Site?
8/3/21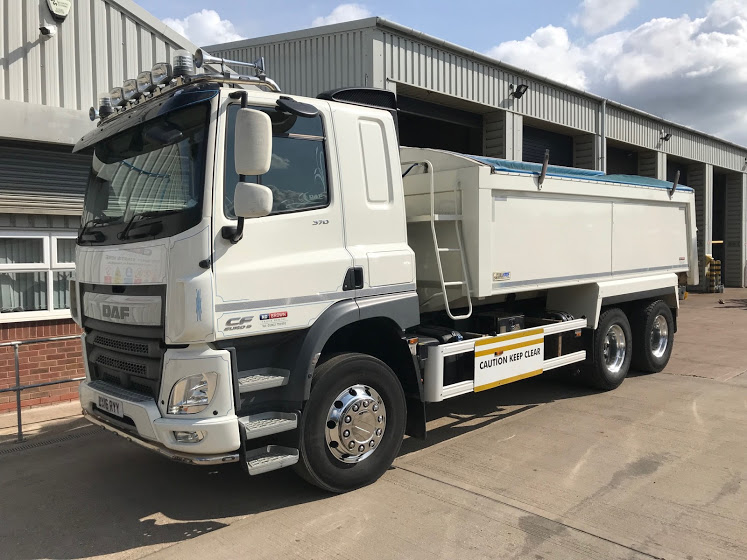 Here at ND Brown, we've been providing HGV hire, and more specifically tipper hire to a variety of industries for over 40 years. Our diverse portfolio of projects has given us the experience needed to understand what our customers need. For that reason, we have built a fleet of over 600 vehicles and offer flexible and professional services to support you with any project. In today's article, we'll be exploring this in more detail and explaining how our tipper hire can help you.
Improve Productivity
Here at ND Brown, we have supplied tipper hire to a wide range of industries from highway maintenance and utility to civil engineering and construction businesses. One of the most obvious benefits is the increase of productivity brought by these vehicles.
Thanks to being able to transport large loads including anything from waste to aggregate, a tipper can make jobs much easier. The reduced trips needed to transport the cargo will not only save money, but time too.
Delivery and Collection Service
If you decide that tipper hire is right for you, the team at ND Brown can arrange a delivery and collection service to suit your needs. Having worked with an array of clients across multiple projects nationwide, we have adapted to offer a flexible service. Logistically, we don't believe that you should have to worry about the whereabouts of your HGV hire. Therefore, our team is committed to guaranteeing timely arrival and departure as required. This in turn, can also boost your productivity knowing that the tipper is at your beckon call.
We have also carried this flexibility into the creation of our contracts with a variety of short and long term options available. Therefore, whether you're looking to hire for a week, month, year or on an open ended agreement, we can help.
Tipper Hire For Any Sized Site
In order to fulfill our commitment to offer the right tipper hire for any site, our fleet of vehicles is vast. Our tipper hire has enough variants to handle whatever you can throw at it, which ensures that we can provide anyone with an efficient and professional service. Currently, we can offer hire agreements on all of the following vehicles:
Ranging from 3.5 tonnes to 32 tonnes, you can rely on our vehicles for any sized project. If you're struggling to understand which sized tipper hire you may need, we also have a helpful guide to get you started.
Enquire About Tipper Hire Today
If you're ready to hire a vehicle, you can make an enquiry today. During this process, our team will work hard to create a contract that is flexible and suits your needs. Alternatively, if you would like to speak to a member of our team, please contact us. Our experienced and expert team will be able to provide assistance and guidance with any queries that you may have. For more information on any of our vehicles, you can find specification sheets on their relative pages. If you have found this article helpful, you can also take a look at more like it in our news section.
About ND Brown
ND Brown Ltd is a specialist independent truck rental and sales company of over 40 years' standing. Owned and operated by the same dedicated management team since its inception, ND Brown's efforts are focused on supplying the utility, civil engineering, municipal and highway maintenance industries with high-quality modern HGV vehicles for both short and long-term self-drive hire.
From our sales division, we also sell a wide, but specialised range of new and used commercial vehicles.
Please call us on 01902 791991 or email us on enquiries@ndbrown.co.uk