A Dedicated Team of HGV Hire Specialists
24/9/15
Here at ND Brown, we've been in the HGV industry for over 30 years, and we're still operated by the same dedicated team. Due to the nature of our business, it's essential that our staff have expertise in the industry so that they can ensure that your HGV hire vehicles are delivered quickly and maintained to the highest standards. We choose our staff very carefully to make sure that we can advise you on all aspects of your HGV hire and tailor your package to your needs. From our engineers to our hire managers – our team are highly skilled and dedicated to providing you with exceptional service.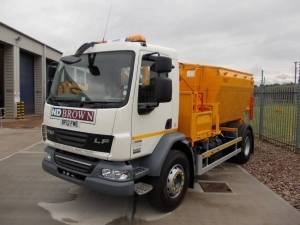 Our HGV Hire Team:
We operate throughout the country and have HGV hire locations at strategic points the length and breadth of the UK (including London). Our fleet includes hot boxes, tippers, tipper grabs, cage tippers and 4x4s, if you're interested in any of our HGV hire vehicles then please don't hesitate in getting in touch with a member of our expert team. Take a look below to see who to contact in your area.
HGV Hire in the Midlands – Head Office Hire Desk Manager – Jonathan Taylor: 01902 791991
HGV Hire in the South West – South West Region Manager – Jonathan Youde: 01884 860767
HGV Hire in Scotland – Scotland Area Manager – Steve Bulloch: 01786231996
HGV Hire in Northern Ireland – Northern Ireland Region Manager – 07720 081233
HGV Hire in the South East – Harry Brown: 01732358277
Contact ND Brown:
We can advise you on which of our fleet is best suited to the needs of your business and project, and give you a no-obligation quote. Please contact us for more information, or browse through our wide range of vehicles online.
About ND Brown
ND Brown Ltd is a specialist independent truck rental and sales company of over 40 years' standing. Owned and operated by the same dedicated management team since its inception, ND Brown's efforts are focused on supplying the utility, civil engineering, municipal and highway maintenance industries with high-quality modern HGV vehicles for both short and long-term self-drive hire.
From our sales division, we also sell a wide, but specialised range of new and used commercial vehicles.
Please call us on 01902 791991 or email us on enquiries@ndbrown.co.uk