Chris Chambers Appointed New National Hire Director
18/8/20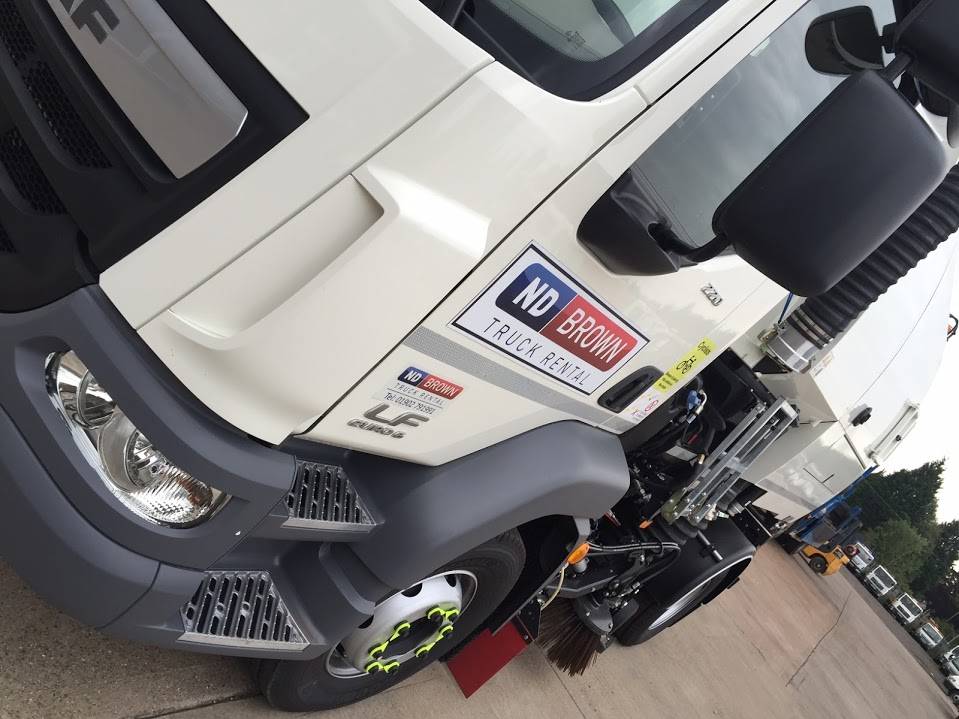 We are thrilled to announce the appointment of Chris Chambers as our new National Hire Director.
Chris joined the company in June 2020 and brings with him 15 years of experience in the vehicle rental industry. His previous positions include Hire Controller, Hire Manager and Head of Rental for a company with a varied fleet of approximately 15,000 vehicles.
Prior to his career in the vehicle rental industry, Chris completed a BSc Hons degree in Information Systems before moving on to become a qualified Chef.
On his appointment to the role of National Hire Director, Chris commented: "I am really looking forward to being a part of the ND Brown team and the new challenges this role brings. It's a real privilege to get the opportunity to work with such a successful local business and I know I'll learn a lot in the role, as well as have the opportunity to bring my own knowledge and skills to the table."
Operations Director, Harry Brown, said: "We are really excited to have Chris join us as National Hire Director. As a business we are always looking to grow and progress and I feel that with his experience and expertise we have brought a real asset onto the ND Brown team. On behalf of the whole of the ND Brown team I'd like to welcome Chris to the business. We're very much looking forward to seeing the positive impact his presence will have on our organisation."
About ND Brown Specialist Truck Rental
As a leading specialist independent truck rental and sales company of over 40 years' standing, we take great pride in offering affordable and efficient commercial vehicle and HGV hire nationwide. Our current fleet of hire vehicles includes hot boxes, tippers, tipper grabs, and a range of specialist and municipal vehicles.
As National Hire Director at ND Brown Ltd, Chris will ensure the efficiency and effectiveness of our vehicle hire services. As a company, we provide our services to a range of organisations including local councils, borough councils, utility, construction and maintenance companies and contractors.
For more information or to speak to our team, please contact us.
About ND Brown
ND Brown Ltd is a specialist independent truck rental and sales company of over 40 years' standing. Owned and operated by the same dedicated management team since its inception, ND Brown's efforts are focused on supplying the utility, civil engineering, municipal and highway maintenance industries with high-quality modern HGV vehicles for both short and long-term self-drive hire.
From our sales division, we also sell a wide, but specialised range of new and used commercial vehicles.
Please call us on 01902 791991 or email us on enquiries@ndbrown.co.uk