Develop Your Dream Driveway With Hot Box Hire
30/4/21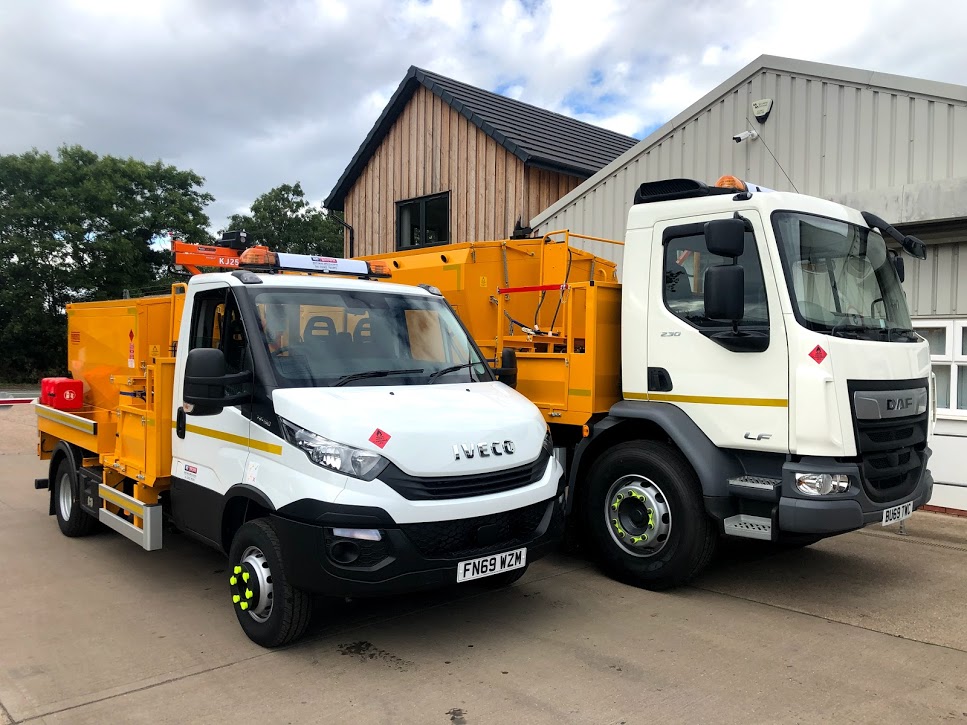 Here at ND Brown, we are proud of our relationships within the utility, civil engineering, municipal and highway maintenance industries. However, these aren't the only people that use our hot box hire services. We also provide hot boxes to people for domestic projects. Most commonly, this is for domestic driveways of all shapes and sizes. In order to explain how we can help, we've put together the following guide.
Which Vehicle Should I Use?
Our tarmac hot box hire vehicles come in an array of shapes and sizes to cater for any situation. Therefore, the vehicle that you choose should depend on the amount of space that you have available to you. If your home spans over acres and acres of land, you may be able to accommodate a much bigger model such as our 26 Tonne hot box hire vehicle. Alternatively, if you live in a residential estate with limited access, you may opt for a smaller option such as the 3.5 Tonne GVW Towable Hot Box or 7.2/7.5 Tonne GVW Hot Box.
One of the perks of all of our vehicles is that if you have the space for them to access your property, they can be used to install tarmac in any shape of driveway. To avoid you making multiple trips to the asphalt plant, you can even hire a static hot box to keep materials near your property.
Why Should I Use a Hot Box?
If you're looking for a sleek, clean looking driveway made of durable materials, tarmac is a fantastic choice. Not only does tarmac hold up well against weather conditions and traffic, but it also adds a smooth, sleek aesthetic to your property. Whether you're looking to fully resurface your driveway or just schedule in some repairs, we can help.
Here at ND Brown, we offer hot box hire on a variety of short and long term contracts. We understand that every project is different due to time available to work on domestic projects and people's budgets. Therefore, our team will work hard to understand your needs and provide you with the right contract, whether that be for a week, month or even open-ended.
Interested in Hot Box Hire? Enquire Today
If you're interested in our range of hot box hire, please contact us today. Our experienced team here at ND Brown are committed to providing you with the very best customer service. As a part of this, we will deliver a personalised bespoke service to you based on your project and it's requirements. Operating for over 40 years with the same management at the helm, you can count on our team to continue representing our values in the service that we provide.
Thanks to our strategically placed depots across the country, we can offer these services wherever you are and provide a delivery/collection service too. Therefore, whether you need a towable hot box in Manchester or a 26 Tonne Roadmender in Glasgow, we can help.
About ND Brown
ND Brown Ltd is a specialist independent truck rental and sales company of over 40 years' standing. Owned and operated by the same dedicated management team since its inception, ND Brown's efforts are focused on supplying the utility, civil engineering, municipal and highway maintenance industries with high-quality modern HGV vehicles for both short and long-term self-drive hire.
From our sales division, we also sell a wide, but specialised range of new and used commercial vehicles.
Please call us on 01902 791991 or email us on enquiries@ndbrown.co.uk