How Grab Hire Can Help Housing Redevelopments in Manchester
26/4/21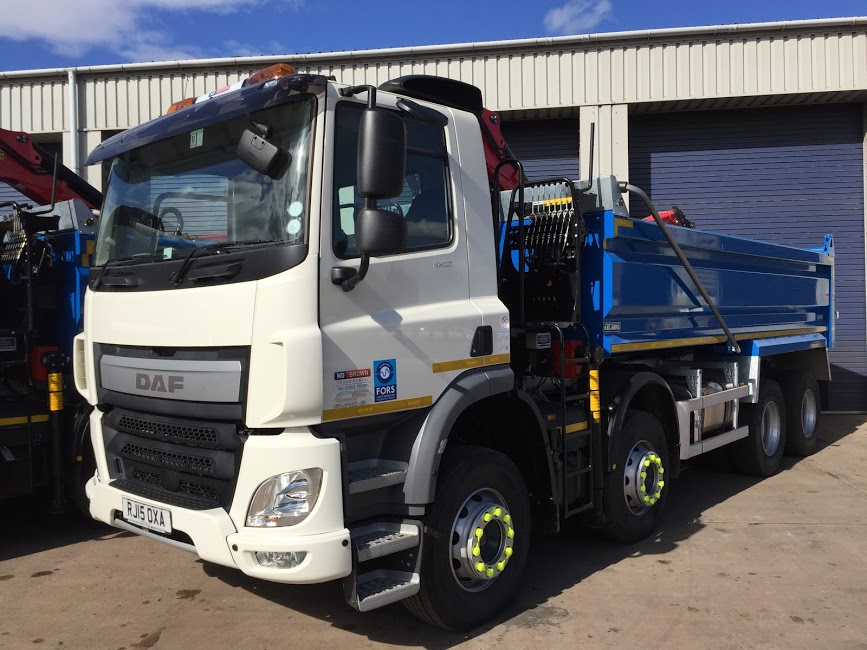 With multiple local authorities across the country committed to delivering affordable housing to their residents, more and more new builds are getting the go ahead. One example comes from Manchester City Council, who according to Construction Enquirer, have committed to helping deliver a minimum of 6,400 affordable homes between 2015 and 2025. As a result, they have recently provided nearly £8 million from the Brownfield Housing Fund to deliver over 500 new houses.
Here at ND Brown, we have years of experience providing high quality HGV hire to these kinds of developments. Thanks to our strategically located depots, we are able to provide these services across the whole of the UK. One of our more popular vehicles for those in construction is our tipper grabs. If you're working on a similar housing project to those in Manchester, grab hire will be essential.
Why Do I Need Grab Hire?
Tipper Grab Hire is a great way to improve the efficiency of your project. Here at ND Brown, we understand the flexibility required for your industry and our grab hire can help with this. Grab Hire can be used in order to keep your job running to the deadlines set out in front of you.
Thanks to the hydraulic crane on the tipper, you can gain easier access to places where it may be harder to load or unload materials. This is especially handy when you don't have any room for skips or containers. Due to this accessibility, it means that the grab arm is especially helpful in the road maintenance sector. By making these jobs as easy as possible, you will start to see increased efficiency and productivity.
What is Available?
Thanks to our multiple locations, we can provide grab hire across Manchester as well as the rest of the UK. These vehicles make up an integral part of our 500 strong fleet of HGV hire vehicles. Available in different sizes and with different crane attachments, we can cater for jobs of any size. Each of our tipper grab vehicles feature a fixed sided heavy duty body, full chapter 8 high resolution reflective to rear chevrons, twin stand up controls, an amber beacon bar to cab roof, vertical exhaust and towing equipment. You will also have the option of choosing either an Atlas, Epsilon or HMF crane. Our range includes the following:
Each of our hire vehicles are regularly serviced and maintained to ensure that you receive them working at their optimum level.
Grab Hire in Manchester and Lancashire with ND Brown
For grab hire in Manchester, enquire online today. Our experienced specialists will be on hand to answer any queries that you may have and negotiate the best hire contract for your needs. In order to cater for any surprises, our contracts are flexible and can be organised on a weekly, monthly or even open ended basis. We can also deliver and collect your vehicle from site to give you one less thing to worry about. More information can be found about each of our vehicles on the website. More information, FAQs and updates can also be found on our news section.
About ND Brown
ND Brown Ltd is a specialist independent truck rental and sales company of over 40 years' standing. Owned and operated by the same dedicated management team since its inception, ND Brown's efforts are focused on supplying the utility, civil engineering, municipal and highway maintenance industries with high-quality modern HGV vehicles for both short and long-term self-drive hire.
From our sales division, we also sell a wide, but specialised range of new and used commercial vehicles.
Please call us on 01902 791991 or email us on enquiries@ndbrown.co.uk