Weather the Storm of Winter with ND Brown's Tarmac Hot Boxes
23/4/21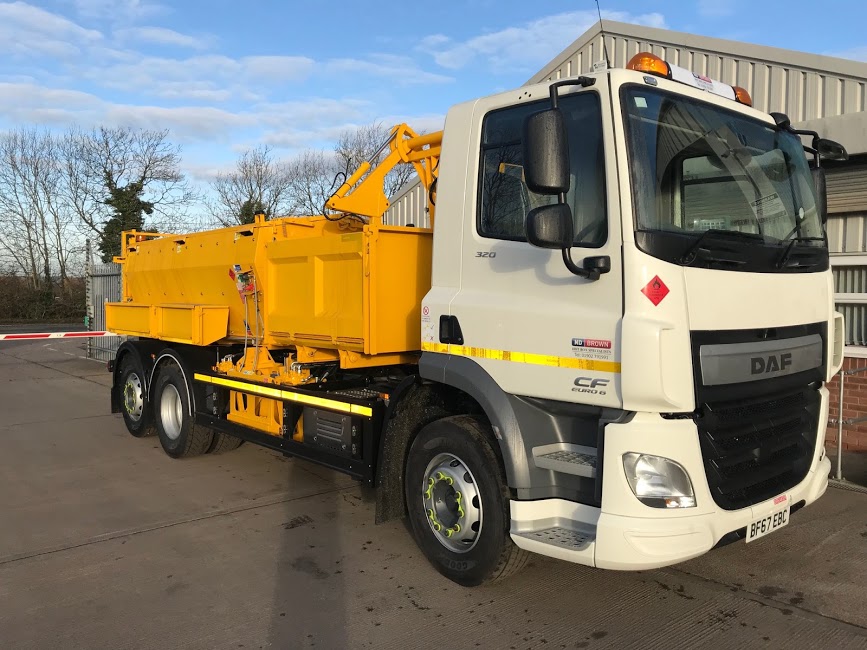 A recent meeting by Lancashire County Council saw those in charge blame the recent weather for an increase in pothole repairs. According to the Lancashire Post, the County Council was announcing another 84 wholesale resurfacing and surface dressing schemes. However, the opposition councillors have been blaming it on the poor standards carried into previous road resurfacing projects.
It's likely that the adverse weather conditions that unpredictably gave us snow in April have had an effect on the potholes across the UK. After all, longer freezing conditions will lead to further expansions of the ground and weaken it even further. However, whether these potholes were as a result of weather conditions or poor repair jobs, we can help.
How Can a Tarmac Hot Box Help?
Here at ND Brown, we are committed to providing you with vehicles that are best suited to your specific project. Our range of tarmac hot box vehicles are adept at dealing with potholes in all types of situations. Thanks to their maneuverability, they are great for installing fresh tarmac on any shape of surface. We also spend a lot of time servicing and maintaining our hot box vehicles to ensure that they are working at the optimum level for you upon arrival. It also means that our tarmac hot box vehicles are low maintenance for you during your hire contract.
Each of our hot box ranges are insulated for thermostat control to make road resurfacing easier and have the option of propane gas heating, electronic gas ignition and digital temperature control systems. Our team is committed to helping with any project, no matter the scale or duration. Therefore, don't settle for less, get in touch with us.
What Hot Box Hire is Available?
Our hot box hire vehicles come in a wide variety of shapes and sizes, all perfect for different purposes. For example, if you're working on a domestic driveway or tight space, you may prefer our 7.2/7.5 tonne hot box or 3.5 tonne towable hot box. Alternatively, for a larger job, our 26 Tonne or 18 Tonne Roadmender hot boxes tend to prove popular amongst highway maintenance workers.
In order to help you make your decision, we've put together the following guide on which hot box you should choose.
Whether you're getting the roads ready for Winter or you're repairing previously poor repair jobs, we can help. Here at ND Brown, we only supply the very best vehicles to help you carry out the very best job. If you have seen a vehicle that you would be interested in hiring, enquire now. Alternatively, if you have any questions, please contact us. Our team will be happy to help answer any queries that you may have and decide on the vehicle and contract best suited to your needs. For more information on any of our vehicles, browse our range of HGV hire online. You can also find answers to FAQs, updates on the business and guides in our news section. If you have found this one interesting, you may also be interested in our guide on why you should hire a tarmac hot box.
About ND Brown
ND Brown Ltd is a specialist independent truck rental and sales company of over 40 years' standing. Owned and operated by the same dedicated management team since its inception, ND Brown's efforts are focused on supplying the utility, civil engineering, municipal and highway maintenance industries with high-quality modern HGV vehicles for both short and long-term self-drive hire.
From our sales division, we also sell a wide, but specialised range of new and used commercial vehicles.
Please call us on 01902 791991 or email us on enquiries@ndbrown.co.uk