Hot Box Hire Suited to Your Project
28/5/18
Our Hot box hire service is one of the most comprehensive in the UK, covering all areas of the country. When hauling, storing or laying hot asphalt. You need a vehicle that is maintained and serviced to the highest possible standards to ensure the safety and well-being of those around you. By choosing N.D. Brown for hot box hire you are selecting an experienced service provider with over 30 years within the industry. We have and always will pride ourselves on the quality of service and performance of our vehicles.
Hot box hire vehicles are highly insulated allowing the user to heat new and old asphalt. Thermostatic controls mean that no matter the season you can store the asphalt at the optimum temperature for application.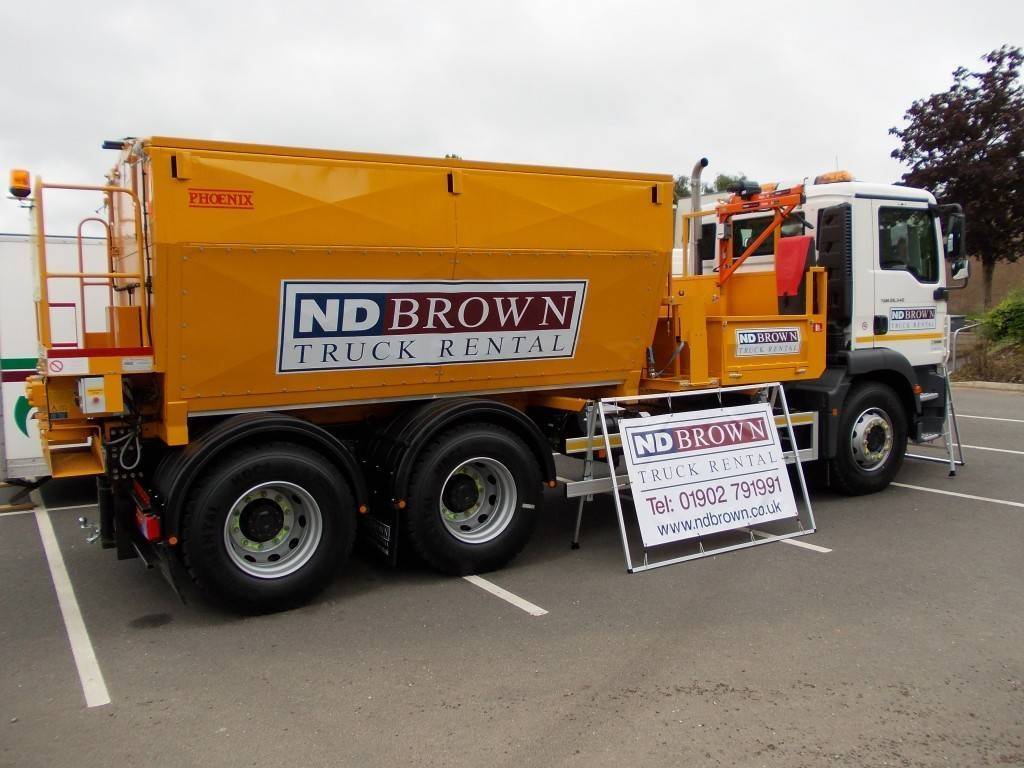 Open-ended Hot Box Hire Contracts
Regardless of the size of your project we have a hot box for hire to match. What sets us apart from our competitors is the quality of our customer service, going above and beyond to meet your requirements. Every project is different with its own specific demands, so a one size fits all approach would not be beneficial for anyone. As a result, our hot box hire packages are tailored to your needs, and our vehicles are available for as long or as short as you possibly need.
Hot Box Hire Vehicle Specifications
Our vehicle specifications include GVW hot box in 7.5t, 12t, 18t, 18t with side tipper, 18t Roadmender, 21t Roadmender and 26t Roadmender. To hire one of our hot box vehicles in your area, contact one of our strategically placed depots, that span the length of the country making the hiring process a lot easier.
Furthermore, for additional vehicle specification and features, take a look out our interactive online brochure. N.D. Brown have helped numerous clients from a variety of sectors meet their project demands. So, for comprehensive and professional advice, speak to one of our team today.
About ND Brown
ND Brown Ltd is a specialist independent truck rental and sales company of over 40 years' standing. Owned and operated by the same dedicated management team since its inception, ND Brown's efforts are focused on supplying the utility, civil engineering, municipal and highway maintenance industries with high-quality modern HGV vehicles for both short and long-term self-drive hire.
From our sales division, we also sell a wide, but specialised range of new and used commercial vehicles.
Please call us on 01902 791991 or email us on enquiries@ndbrown.co.uk