Specialist Tipper Hire from N.D. Brown
3/6/18
The transport or haulage of loose materials is risky business, and it is critical to use a vehicle that is up to the standard when in transit. N.D. Brown specialise in tipper hire for moving materials, removing waste as well as many more operations. For over 30 years we've been at the core of municipal vehicle hire across the UK. Our tipper vehicles have been delivering a reliable and professional service for a number of varied projects from a variety of industry backgrounds.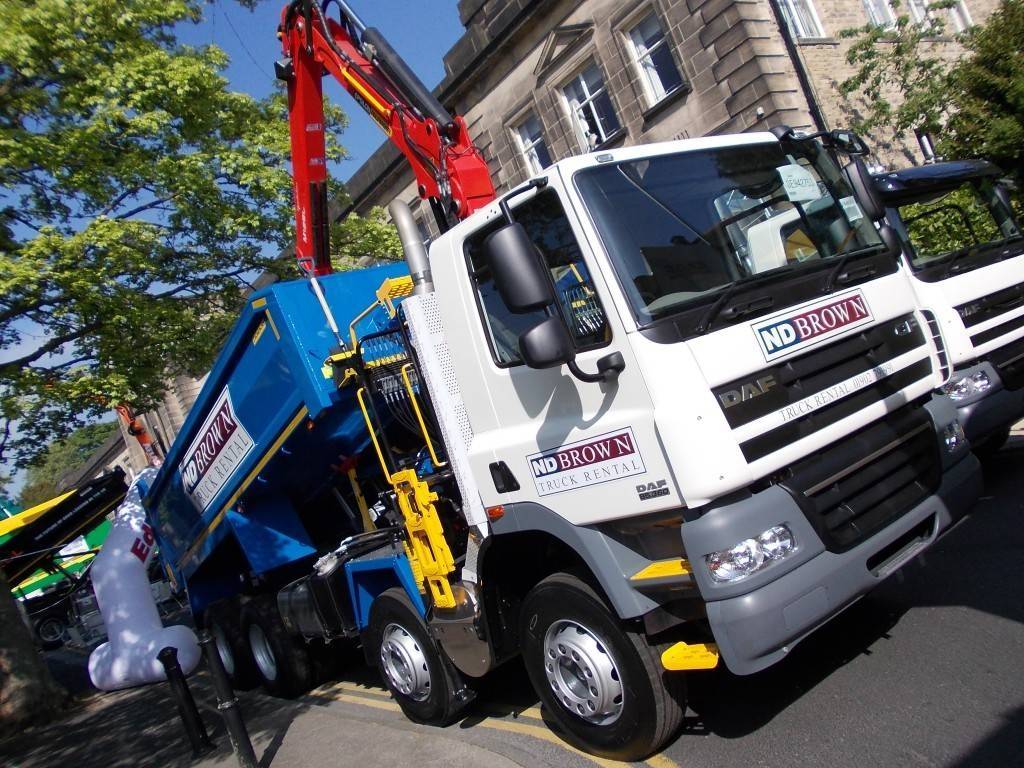 Whether the project is large or small out tipper hire service is on hand for industries, individuals or companies, to receive one of our vehicles for a short-term basis or a project that has no end date set. Our commitment to delivering a customer tailored service, is what sets us apart from our competitors for vehicle hire.
Tipper Hire with Grabbing Arm
In addition to tipper hire we also offer tippers with a grabbing arm (or tipper grabs). The operated arm is idea for the loading of heavy or awkward materials, which would be straining or dangerous to be handled manually. Tipper grabs are the ideal vehicle for the moving of bricks, soils, concrete, rubble and other dug materials. When there is no room for skips or containers the extending grabbing arm helps remove waste from a distance. Standard equipment across the entire range of tipper grabs include: a fixed sided heavy-duty tipping body. Crane (either Atlas, Epsilon or HMF depending on customer choice). Full 'Chapter 8' high resolution reflective to rear chevrons. Twin stand up controls. Amber beacon bar to cab roof. Vertical exhaust and towing equipment.
Get in Touch for Tipper Hire
To make an enquiry about any of our vehicles, do not hesitate to get in touch with one of our team today. We are confident that we have a vehicle to match your project's requirements! If you would like a more in depth look at any of our vehicles, there is a helpful online brochure for customers to take a look at.