HGV Hire for Summer Events and Projects
23/5/19
Summer is the time of year when construction projects are working at their optimum. The lighter mornings and nights and better weather mean that more can be achieved. Extra logistics could be needed to optimise this time of year and here at ND Brown we have the HGV hire options to bolster your requirements.
This season is also a time of year when there are plenty of events, festivals and gatherings in towns and cities to celebrate communities, culture and occasions. Destinations are bustling with tourists and wherever there is a large group of people, there is inevitably more litter and waste.
The HGV Hire Options to Choose
Local authorities and event organisers can hire a broad range of HGV hire to keep locations clean and clear. Road sweepers can clear up after summer carnivals. Cage tippers are a great option for loading and transporting bags of waste from bins offsite for recycling or disposal. Gully emptiers can clear drains of any obstructions which may have found their way into the streets drainage system.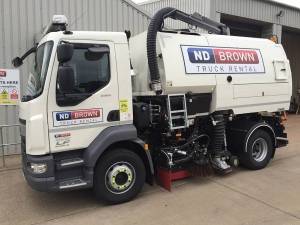 In the construction sector, tipper grab hire is the most efficient way to deliver bulk soil, sand and building aggregates. While also giving site managers an effective way to load and remove big masses of site waste.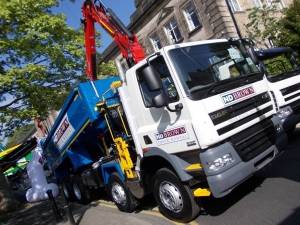 The summer months are the peak time to carry out road maintenance and repairs. Although our hot box hire is available all year round, we know that many highway preservation projects are underway as part of a region's road asset management strategy. Therefore, we have the hot box options for those responsible for the upkeep of our road network to keep their schedules on track and on budget.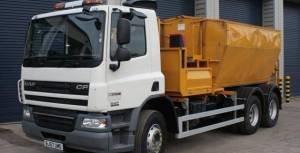 Book Your HGV Hire with ND Brown
HGV hire from ND Brown is serviced from strategically located depots across the UK. Whether you are in Greater London, Birmingham, Scotland or anywhere in between we can deliver your required vehicles so as not to delay your projects. To discuss the right option for you and to get a quote, please contact us today.
About ND Brown
ND Brown Ltd is a specialist independent truck rental and sales company of over 40 years' standing. Owned and operated by the same dedicated management team since its inception, ND Brown's efforts are focused on supplying the utility, civil engineering, municipal and highway maintenance industries with high-quality modern HGV vehicles for both short and long-term self-drive hire.
From our sales division, we also sell a wide, but specialised range of new and used commercial vehicles.
Please call us on 01902 791991 or email us on enquiries@ndbrown.co.uk