Tipper Hire for Flood Defences
15/6/19
Tipper hire lorries are vehicles used in diverse situations. The unseasonable June weather has brought the consequences of persistent heavy rainfall into the news. Localised flooding has highlighted that ensuring defences and preventative measures are in place is important in today's unpredictable climate. Carrying out construction and excavation work once the floodwaters have subsided may require extra equipment and vehicles being drafted in. ND Brown has a big range of tipper hire trucks which can be called upon to bolster your fleet when you need extra haulage capabilities.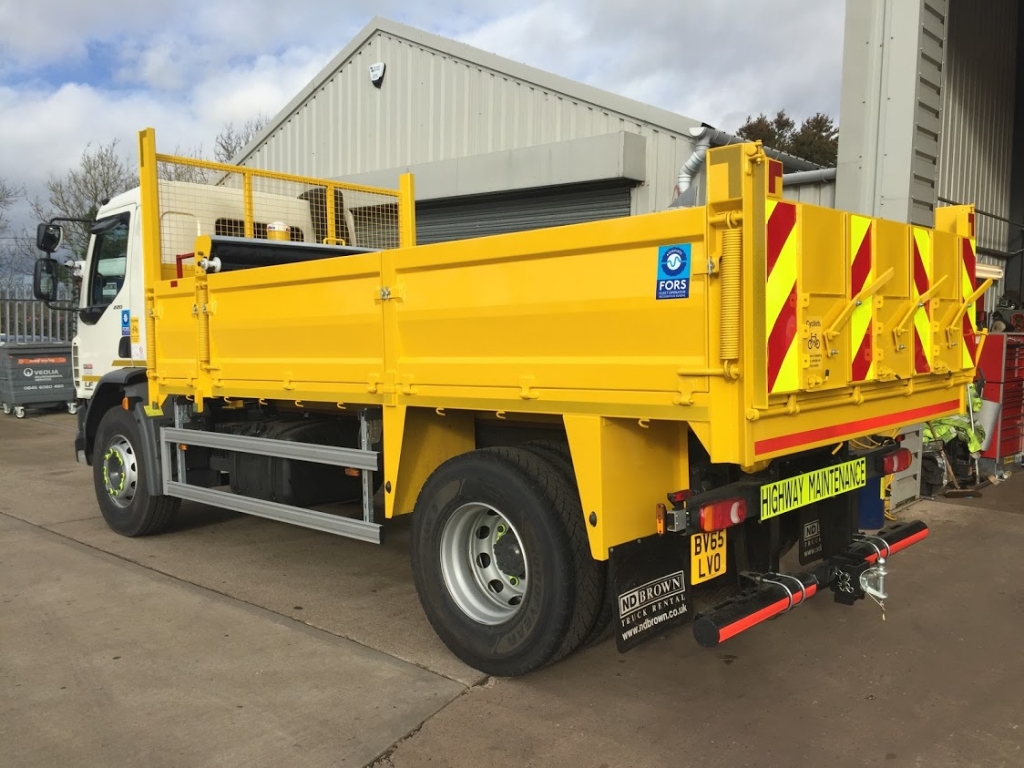 Tipper Hire Across the UK
Tipper hire is available from strategically located depots across the UK. Our wide reach ensures that each region of the country is covered. Whether you are situated on the coast or further inland. Standard tippers, tipper grabs, and 4×4's are just some of the practical solutions to add to your fleet.
With a variety of tonnage from smaller 3.5 tonnes up to a massive 32 tonne 8-wheeler. You can have the capacity to bring in huge amounts of sand, soil or stone in the process of repairing breached and damaged flood defences. Or you could extract soil and aggregates in the creation of swales, ditches, and channels to relieve the pressures of excessive rainfall and the consequences of heavy surface runoff. All these types of flood prevention require the extraction and transportation of soil and aggregates. There is no better vehicle than a tipper to do this. Where materials have been piled, the bucket and manoeuvrable arm of a tipper grab mean a single operative/driver can load efficiently and drive away. Perfect for locations with limited access and when schedules are tight.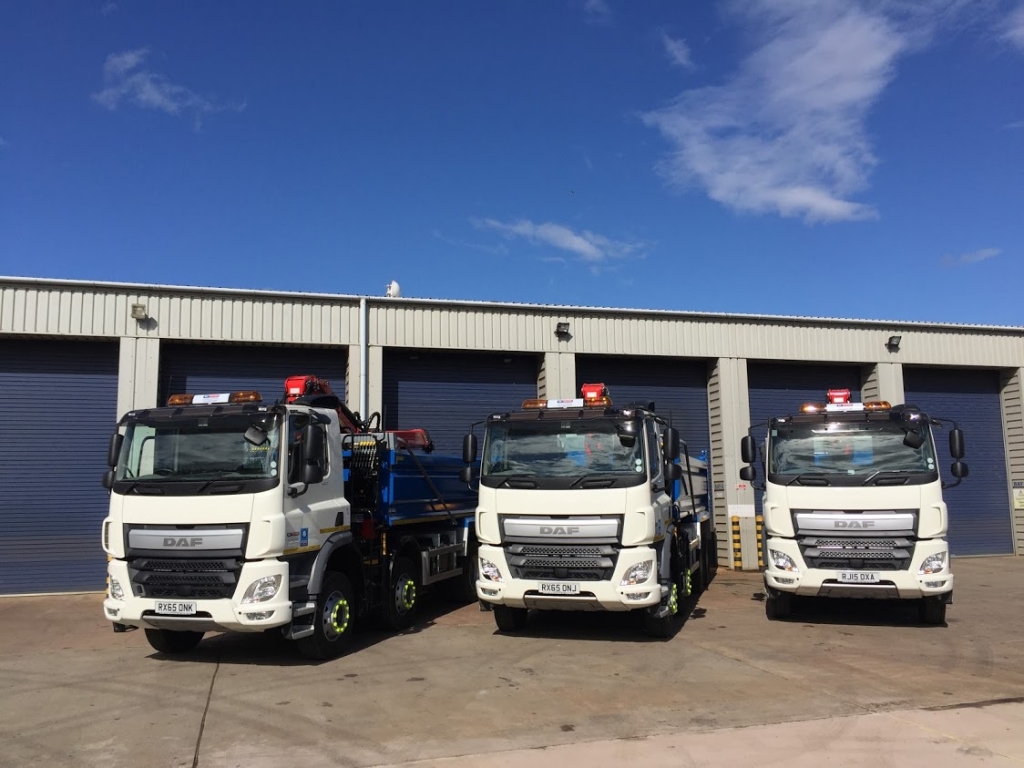 Tipper Hire from ND Brown
ND Brown Ltd's tipper hire provision is second to none. We can deliver your chosen vehicle or vehicles to you, anywhere in the country. If you are carrying out flood prevention work near any of the UK's rivers, then we have tippers, 4×4's, gully emptiers and much more. Contact us today to organise your vehicle hire at ND Brown.
About ND Brown
ND Brown Ltd is a specialist independent truck rental and sales company of over 40 years' standing. Owned and operated by the same dedicated management team since its inception, ND Brown's efforts are focused on supplying the utility, civil engineering, municipal and highway maintenance industries with high-quality modern HGV vehicles for both short and long-term self-drive hire.
From our sales division, we also sell a wide, but specialised range of new and used commercial vehicles.
Please call us on 01902 791991 or email us on enquiries@ndbrown.co.uk