Supporting Critical Utility Infrastructure Maintenance With HGV Hire
1/10/20
While many businesses made a huge shift to working from home through the pandemic, there was one workforce that did not have that option. Throughout the crisis, the utility sector has worked tirelessly to ensure the UK remains connected, warm, fed, and comfortable while protecting themselves and the NHS.
It has been a great honour for us to support critical utility infrastructure maintenance during COVID-19. While we have had to shake up our processes and put new ones in place to protect our staff and customers, we are proud to have continued in the capacity of key workers to ensure infrastructure remains robust, safe and effective.
Gas, electricity and water are all essential amenities for households and businesses. Without them, things don't work the way we expect them to. On a larger scale too, a breakdown in critical utility infrastructure can have devastating effects, with or without the presence of COVID. Therefore, keeping this infrastructure mobile and safe is of the utmost importance.
HGV Hire During COVID-19
During COVID-19, we have supported critical utility infrastructure maintenance through our HGV Hire services. From hot box hire for essential and planned road maintenance to the supply of specialist and municipal vehicles vital to keeping utility infrastructure up and running, our fleet of over 600 vehicles has been called upon throughout the pandemic to bolster existing fleets in the long term and provide short term support when required.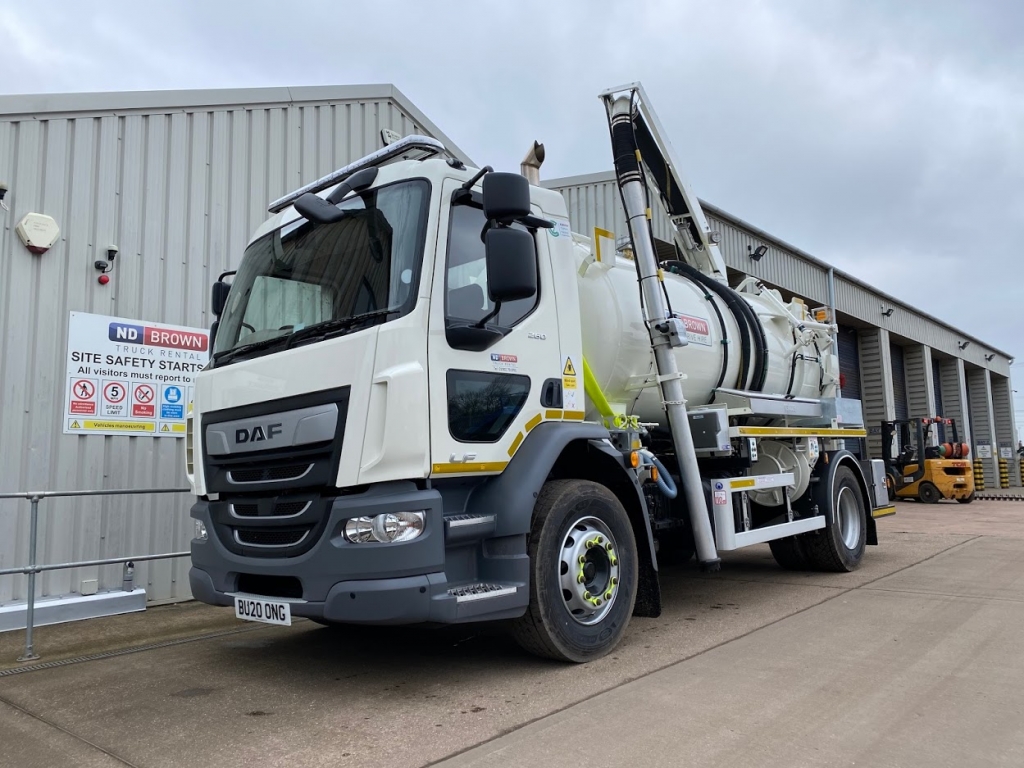 As truck hire specialists, our fast, efficient response and flexible hire periods make us the first choice nationwide for HGV hire. From our strategically placed depots across the UK, we are able to mobilise quickly and ensure vehicles are delivered in a timely and professional manner. Furthermore, our mobile servicing and breakdown unit is on hand to make sure you are fully supported in the event of a problem and fully service vehicles to make sure they have a clean bill of health to continue your important work.
To do this safely and to minimise the risk COVID-19 poses, we have implemented a number of changes to the way we work. From deliveries and collections to exchanges and inspections, our team of drivers are well equipped and prepared to create a safe working environment for all through regular hand washing, sanitising procedures and social distancing.
How Can We Support You?
It is fair to say that, as of yet, the uncertainty is not over. We fully understand that the impacts of COVID-19 are far-reaching and the effects of the pandemic will continue to be a catalyst for change in all industries for a long time.
We take great pride in our flexibility, resilience and tenacity in stepping up and providing invaluable, cost-effective support to businesses in the utility sector and beyond. Our HGV hire is available throughout the UK for both short or long term hire for affordable prices to support your business in mobilising, responding and carrying out important work with minimal impact. To learn more about our vehicle hire, and to see what our team can do for you, please contact us today.
About ND Brown
ND Brown Ltd is a specialist independent truck rental and sales company of over 40 years' standing. Owned and operated by the same dedicated management team since its inception, ND Brown's efforts are focused on supplying the utility, civil engineering, municipal and highway maintenance industries with high-quality modern HGV vehicles for both short and long-term self-drive hire.
From our sales division, we also sell a wide, but specialised range of new and used commercial vehicles.
Please call us on 01902 791991 or email us on enquiries@ndbrown.co.uk