A Clear Road To Safety with ND Brown's Road Sweepers
13/10/20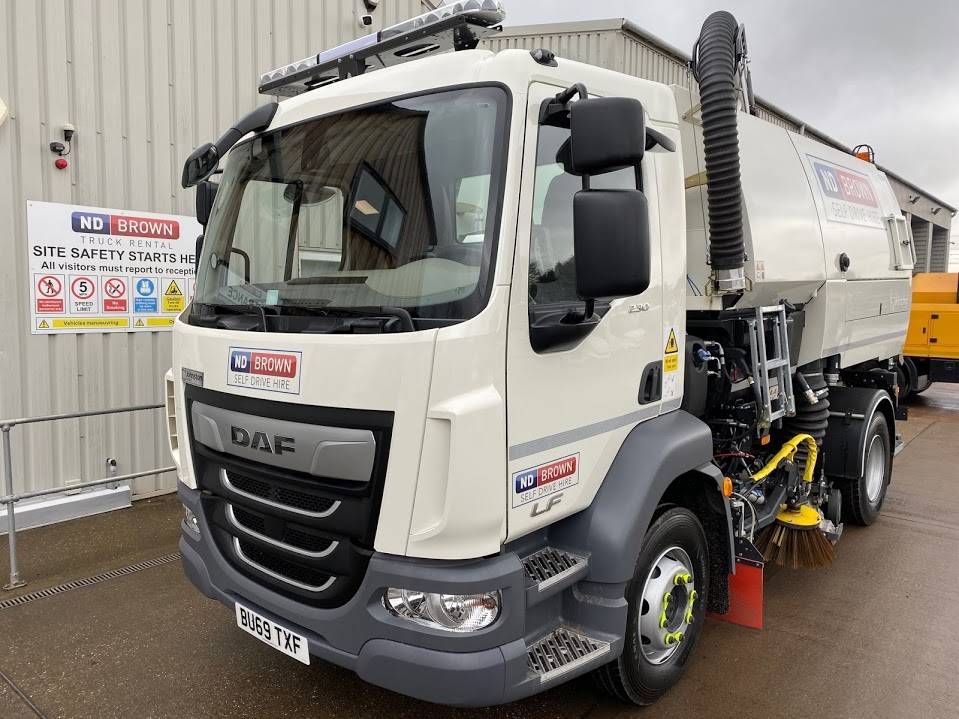 Road sweepers are very much an unsung hero of the HGV fleet as people often don't realise their importance. They're not only vital in keeping the roads clean, but they are also responsible for keeping road users safe on their travels. From clearing the roads of dangerous debris to preventing flooding, it's important that you get the right road sweeper for the job.
Why rent a Road Sweeper from ND Brown?
We're proud to be able to offer the Johnston VT651 15 Tonne Road Sweeper to fulfill all of your project's needs. A popular choice for keeping the highway and construction areas free from dirt, this robust road sweeper comes with effective features to empty gullies and sweep the roads to a high standard.
With state of the art dual cameras on the rear and passenger side of the vehicle, you'll be sure to keep those operating the HGV and the people around it safe. With twin engines to power the mesh shaker air operated cleaning system and a 1154 litre water tank, the cleaning capabilities of this vehicle are very impressive.
Thanks to our road sweeper's Powaboom wander hose, you will have no problem emptying out gullies effectively. For more detailed information on the specification of our road sweeper, you can download its specsheet.
How Can I Hire A Road Sweeper?
If you're ready to hire one of our road sweepers, you can contact our friendly team today. We have this model available for short or long term hire all over the country. Thanks to our strategically placed depots all over the UK, we'll have no problem delivering our road sweepers quickly and on time. With collection and delivery services available, we can help you out with your project requirements in a timely and effective manner.
With over 30 years of industry experience, ND Brown is fully prepared to provide the highest quality service for any vehicle hire. If you have any questions, queries or problems, our expert team will be happy to help.
About ND Brown
ND Brown Ltd is a specialist independent truck rental and sales company of over 40 years' standing. Owned and operated by the same dedicated management team since its inception, ND Brown's efforts are focused on supplying the utility, civil engineering, municipal and highway maintenance industries with high-quality modern HGV vehicles for both short and long-term self-drive hire.
From our sales division, we also sell a wide, but specialised range of new and used commercial vehicles.
Please call us on 01902 791991 or email us on enquiries@ndbrown.co.uk